Diamond denies misleading the inquiry on Libor case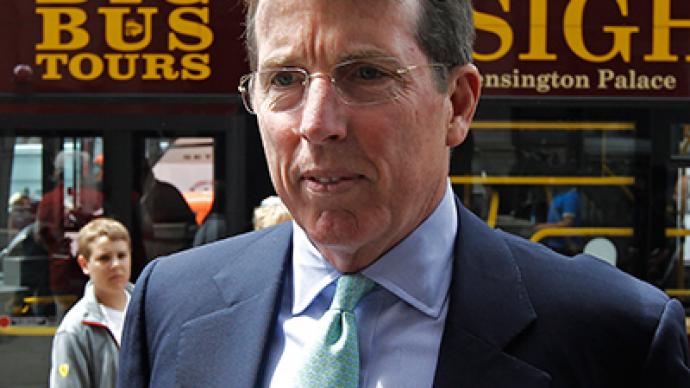 Barclay's former head Bob Diamond has denied accusations by UK lawmakers of misleading a parliamentary inquiry over the role of the Financial Services Authority in the rate-fixing scandal.
At a hearing of Parliament's Treasury Committee its chairman Andrew Tyrie accused Diamond of "a complete lack of candour to parliament" during questioning on July 4.The accusation came after a letter from the Financial Services Authority emerged. The letter contradicted Diamond's evidence that regulators were "happy" with the bank. It said that the bank's complex structure "has clearly been unfavorable to the degree of external trust in Barclays's approach to issues such as tax, regulation and accounting."  Meanwhile ex-Chairman Marcus Agius told the lawmakers today the bank's interactions with the FSA were "strained."Diamond hit back, saying the accusations made by the parliamentary committee had "a terribly unfair impact" on his reputation. "I was dismayed that you and some of your fellow committee members appear to have suggested that I was less than candid with the committee last week," he wrote in the letter to lawmaker Andrew Tyrie, which was published by the BBC.Meanwhile Diamond said he will give up his $30 million bonus and receive $3million in pay as Barclays was pressured to limit executives' bonuses due to the rate-fixing scandal.Last month Barclays paid a $450 million fine to the US and UK regulators to settle the inquiry into the alleged interbank Libor rate fixing, which affected thousands of transactions. Chairman Agius, CEO Diamond and COO Jerry De Misier stepped down because of the scandal, though none of them was accused of individual wrongdoing in the rate rigging.