Western banks are hunting for Russian new rich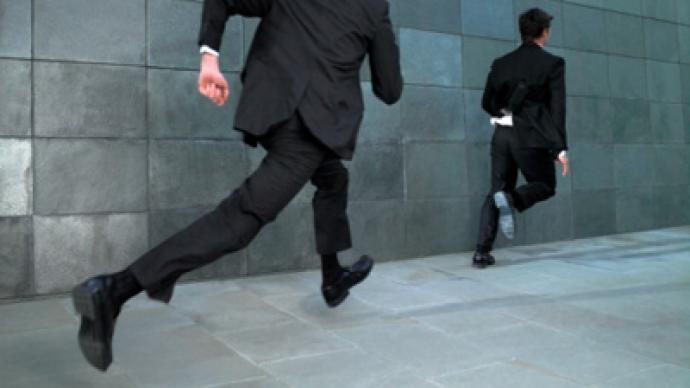 European and American investment banks are hunting for clients in the so-called BRIC countries, and particularly in Russia. The new clients will bring much needed liquidity.
The Boston Consulting Group says wealth creation in the Middle East and Africa was 8.6% above the global average last year. The banks are also looking further afield than the BRICS, with Nigeria, Indonesia and Mexico holding significant appeal. "With oil prices as high as they are there have to be a lot of people benefitting from that in one way or another. There may be more rich people in the U.S. and Europe but Russia is probably beyond competition in terms of NEW rich people", says Jason Hurwitz senior financial analyst at Alfa Bank.No wonder many European and U.S. banks are now targeting millionaires in emerging markets including Russia, squeezing more revenue from super-rich clients.The UK's Barclays is interested in managing the funds of clients with at least $79.3 million of investable assets. Top clients, most of whom have more than $250 million, are offered membership of Barclays's so-called investment club, which offers access to hedge funds, private-equity funds and off-market transactions. Currently Barclays gets almost a third of its assets from U.K. customers.VIP clients in the Middle East, Africa and Russia offer some of the greatest potential. Barclays CEO Robert Diamond says the firm is continuing to invest in its wealth unit in Russia and in Africa where oil wealth and political turmoil are key drivers.Many European and U.S. banks' clients from these countries prefer well-established foreign banks to national ones in a bid to avoid country risk. "For wealthy individuals, the relative cost per transaction for spreading money around internationally is low, making it cheap and prudent to diversify their assets. And Russians are no exception with political risks weighting here on potential investors. On the other hand, it also makes sense to keep significant domestic investments, as wealthy individuals are likely to be better aware of the risks and the upside rewards in their home country, which can be a particularly big advantage in Russia", says Jason Hurwitz.
You can share this story on social media: