Shadow banking doubled during crisis to record 67 trillion dollars
Published time: 19 Nov, 2012 15:21
Edited time: 19 Nov, 2012 19:21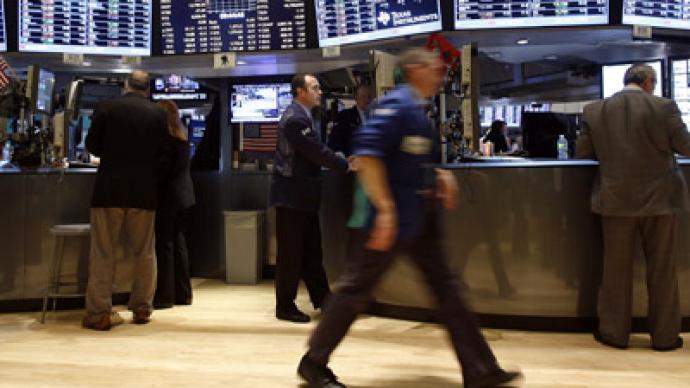 The turnover of the shadow banking globally is now greater than the total GDP of the G20 and requires tighter control to prevent another recession, the Financial Stability Board reports.
­Shadow banking includes all types of financial institutions that operate like banks but without a banking license, and fall outside current oversight. This category includes hedge funds and a large part of investment funds, financial activity of many multinational companies, and even individuals engaged in stock trading.
According to the FSB, the main part of the shadow banking sector is concentrated in the USA – 23 trillion dollars, followed by the Eurozone – 22 trillion, then Great Britain – 9 trillion. The rest of the world accounts for 13 trillion dollars.
"Appropriate monitoring and regulatory frameworks for the shadow banking system needs to be in place to mitigate the build-up of risks," the FSB said in the report published on its website.
The FSB says events of 2007-2009 saw negative processes on the market of structural financial products tied to US mortgages spread to the global banking market and affected the real sectors of the global economy. 
"The global shadow banking system …grew rapidly before the crisis, rising from $26 trillion in 2002 to $62 trillion in 2007. The size of the total system declined slightly in 2008 but increased subsequently to reach $67 trillion in 2011", which is equivalent to "111% of the aggregated GDP of 11 jurisdictions and the euro area," the FSB reports.

The FSB was set up to co-ordinate the work of international regulatory authorities.
The body wants to bring in rules for this sector that are close to those being introduced for mainstream banks, such as a minimum level of high-quality assets that must be held as a safety buffer. Final rules will be submitted to leaders of the Group of 20 nations at a summit in St. Petersburg in Russia next year, the FSB said.