Racist erasure? Bank of Canada 'sorry' for removing Asian image from $100 bill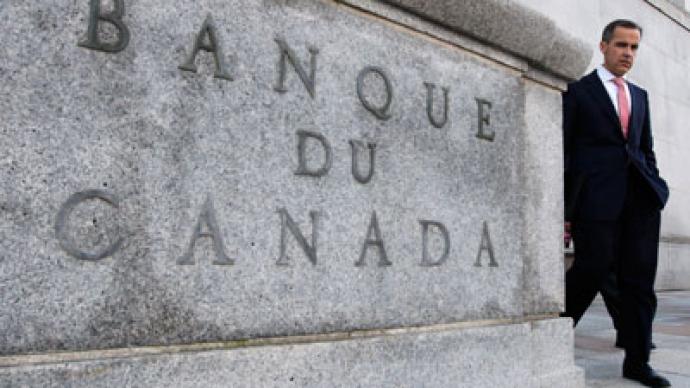 The Bank of Canada Governor has apologized for the removal of an image of an Asian woman from the initial design for new $100 banknotes, after the country's Asian community called the act racist.
"In the development of our $100 banknote, efforts by the banknote designers to avoid depicting a specific individual resulted in an image that appears to represent only one ethnic group," Mark Carney said in a statement. "It was not the bank's intention and I apologize to those who were offended. Our bank notes belong to all Canadians," Carney said in a statement.The apology came after the central bank found itself at the center of a scandal, after it changed the design of the $100 banknote in what some claimed to be a racist act. The bank scrapped its initial design that featured an Asian woman looking through a microscope after a negative response from focus groups, used to test what types of images best evoke the themes. The groups said the Asian woman did not represent Canada and that other ethnic groups should be shown as well."The person on it appears to be of Asian descent which doesn't represent Canada," said one comment in the report by The Strategic Counsel. Following the protest Bank of Canada decided to remove the Asian woman from the bill's final design and replace it with an image of a Caucasian woman. The switch of images outraged many Canadians, including Chinese groups, who slammed the bank for bending to racism."The Bank of Canada apparently took seriously … racist comments and feedback from the focus groups and withdrew the image," said May Lui, interim executive director of the group's Toronto chapter. "That was upsetting simply because of the history and longevity of Chinese-Canadians in this country."The 2006 census showed Canada's population had over five million people from minority groups, among them 1.2 million Chinese and about 240,000 with other Southeast Asian roots."The bank's handling of the issue did not meet the standards Canadians justifiably expect of us," Carney said. "The work we do at the bank is for all Canadians."Carney also said the bank will review its design process, but failed to clarify whether it intended to change its policies to allow visible minorities to appear on the currency. The Bank introduced the new banknotes largely to thwart counterfeiters, and also expected them to last much longer.