Bank St Petersburg posts 1Q 2010 net profit of 349.8 million roubles
Published time: 10 Jun, 2010 07:38
Edited time: 10 Jun, 2010 12:03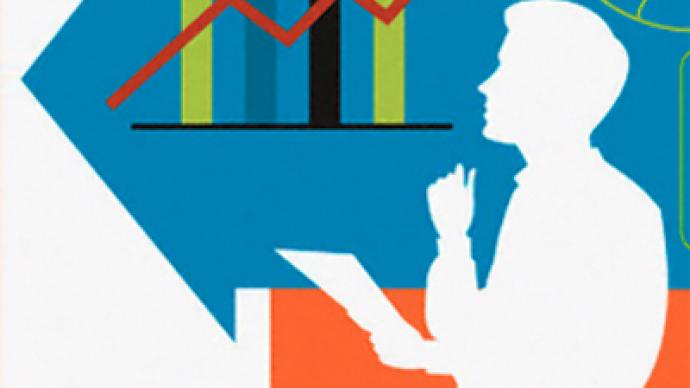 Russian bank, Bank St Petersburg, has posted a 1Q 2010 net profit of 349.8 million roubles under IFRS.
The bottom line is up 45.5% year on year, but down 4.6% on 4Q 2009, with net interest income rising 33.8% year on year to 3.1 billion roubles, and Bank St Petersburg's loan portfolio rising 2.3% from January 1 2010 to 178.1 billion roubles, as loan provisions increased from 9.1% to 10.4%.
Bank St Petersburg Board Chairman, Alexander Savelyev, said the results reflected a continuation of trends which began in late 2009.
"In 1Q 2010, we have observed the major trends of the year-end 2009 to remain in place. The Bank's income is still on the pretty high level; the loan portfolio increased slightly. At the same time we are still conservative about creating provisions. I would also like to emphasize, that the net interest margin stabilized at the level of around 5.6%."