Baltika posts FY 2009 net profit of 23.4 billion Roubles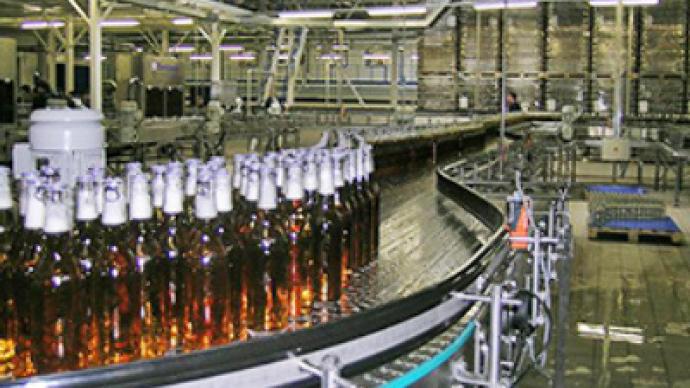 Russian brewer, Baltika, has posted a FY 2009 Net Profit of 23.4 billion roubles under IFRS.
The net result was well up from the FY 2008 net profit of 15.5 billion Roubles, with EBITDA rising to 34.3 billion roubles from 27.1 billion roubles a year ago, on the back of revenues to 93.6 billion roubles from 92.5 billion roubles for FY 2008.
Anton Artemyev, Baltika's CEO was upbeat commenting on the results and said it was the challenge of the tough 2009 that helped the company to better its performance and become more efficient.
"We called the year 2009 as "a year of opportunities", thinking that unfavorable external factors would stimulate us to search for the new ways to develop, and we were correct. It was largely due to the situation in the beer market that we paid special attention to the introduction of updating programmes and those aimed at boosting the operational efficiency, which, coupled with anti crisis measures and effort from all of our employees, let us reach good results."
Looking ahead into another challenging year of 2010 Artemyev also said the great capacity and potential of the Company would help them successfully overcome difficulties.

"The Company has balanced production capacity, the largest distribution system, a strong team of professionals, experience in production and promotion of beer and also huge potential for development of related beverages. We are ready for any kind of scenario and are confident that our flexible strategy and strong management will help us overcome any difficulties, as it used to be during our 20 year history."
You can share this story on social media: