Portugal like a big elephant in the criris room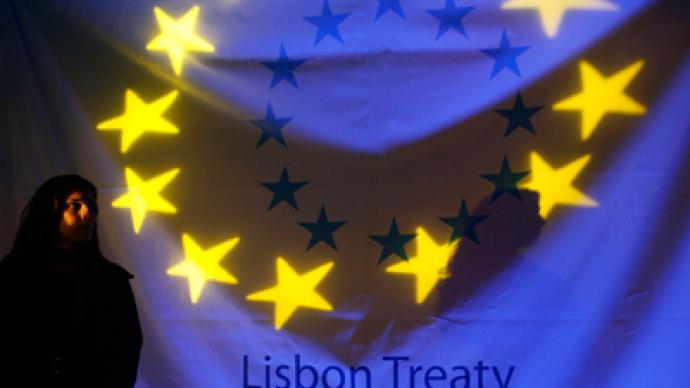 EU officials will hold a fresh round of talks in Lisbon this week to check whether Portugal deserves the next 15 billion Euro tranche of bailout. Experts say the future of the country worries investors even more than Greece.
The European Union, European Central Bank and the International Monetary Fund, the so-called 'troika' officials, have begun a two-week review of the country's economy. The review should show whether the previous third rescue package given to Portugal in May 2011 at the cost of 87 billion Euros was enough and was used efficiently.Previously former Portuguese Finance Minister Carlos Pina said the 2011 bail-out was not enough and Portugal might need another 20-25 billion Euro. Experts from Goldman Sachs also believe the country may fail to meet that deadline and will need an additional 30-50 billion Euro of official support, reported Portuguese business newspaper Jornal de Negocios.RT's Daniel Bushell believes there is, indeed, a bunch of serious problems facing Portugal. Some experts even believe there is a 70% chance that Portugal will quit the single currency."Unemployment is at a record high, Moody's has downgraded the country's rating to junk status and its recession is getting worse with the GDP falling 2.7% in the last three months of 2011, even compared to the third quarter decline of 1.7%", says RT's Daniel Bushell.Sberbank chief German Gref says "Greece's default has already happened for investors and we should be worrying about the real elephant in the room – Portugal", that is why many businessmen outside the Euro zone are frightened Portugal will be a contagion for other economies. In anticipation of the new measures from the officials of the European Union 'troika' hundreds of thousands of Portuguese took to the streets last weekend to oppose the economic hardships following Portugal's previous bailout in 2011.
You can share this story on social media: