EADS and BAE propose EU-based merger to rival US defense giants
Published time: 13 Sep, 2012 05:38
Edited time: 13 Sep, 2012 09:38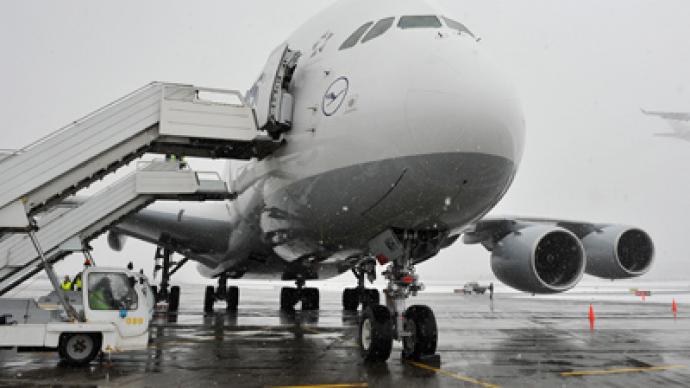 Europe's top aerospace company and the continent's biggest defense contractor are in talks over a 38 billion-euro merger that would create an EU-based giant to rival America's Boeing.
­The conglomerate would have a unified board and management structure: EADS, the parent of Airbus SAS, would control 60 percent of the company, and London-based BAE would own the rest.
The merger would be the biggest shake-up in European aerospace and defense manufacturing in more than a decade, and could lead to a major reshaping of the global defense industry.
Linda Hudson, CEO of the US division of BAE Systems, believes the proposed deal comes at an ideal time, given the slowdown in US and European defense spending and an industry-wide contraction in defense budgets. The conglomerate would be less vulnerable to the inevitable ups and down of the aerospace sector.
"It's a win-win proposition for both companies in this environment," Hudson told Reuters.
The move comes as part of a decade-old plan for Europe to create a pan-continental competitor to Boeing, the biggest commercial aerospace company in the US and Europe's second-largest defense contractor.
Boeing CEO Jim McNerney predicted that deal would mark the start of a period of global consolidation in the industry. "I don't see this as something that is going to threaten [Boeing] fundamentally," he said in an interview with Reuters.
The deal still requires approval from the EADS board, as well as France, Germany, the UK and the US, which is BAE's largest customer.
EADS and BAE will maintain separate listing status in the Netherlands and UK respectively, and a joint market capitalization of 38 billion euros based on Tuesday's closing prices. Boeing is valued at 41 billion euros.
Trading of BAE shares rallied 12% shortly after Bloomberg reported the merger, while EADS stocks fell 6.2%.