Lada speaks louder to Russian buyers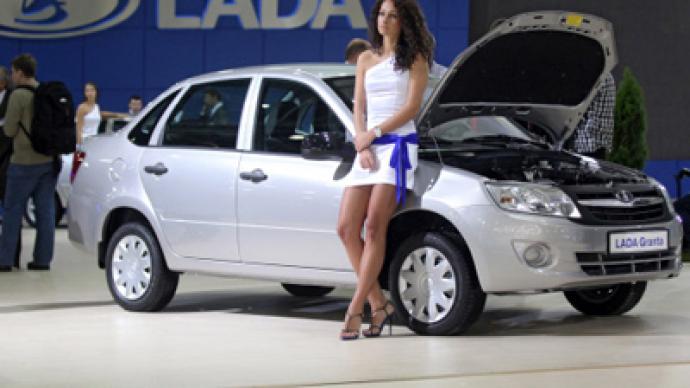 Russia's largest car producer AvtoVaz is firing on all cylinders after posting a huge increase in its net income for the first nine months of 2011.
­AvtoVaz is most famous for its Lada trademark and saw net profit rocket to over 2.5 billion roubles this year, compared with a meager 450 million roubles last. Its revenue also went up from 95 billion rubles to 130 billion rubles. 

AvtoVaz executives say the gains are due to sales increasing to almost half a million cars this year.  The spurt has been fueled by the government 'cash for clunkers' program, which allows owners to trade in old vehicles in exchange for new Russian cars and cheap car loans. The company says it cut production costs, a prerequisite of getting a 25 billion rouble interest-free loan from the Russian government back in 2009. Then the company was on the brink of bankruptcy.

AvtoVaz also enjoys protection against foreign competitors which allows it to keep prices relatively low. For example a brand new Lada Kalina will cost about 270,000 roubles whereas an equivalent Renault Logan will be 360,000 roubles.   

AvtoVaz is the sales leader in the Russian market by the number of cars sold, but some consumers complain about Lada's inferior build quality compared with western and Asian competitors.
Lada's growth follows the general trend in Russian car sale figures that have risen by 27% this year. 


The question now is how WTO membership will affect AvtoVaz's economic performance. Import duties will be lowered slowly – with the first reduction of 5% coming right after Russia joins the WTO. Kirill Markin, an analyst from Investcafe, believes Russian consumers won't switch to buying cheaper imported cars as inflation will cause overall car prices to go up.