Avtovaz to slash prices on low cost models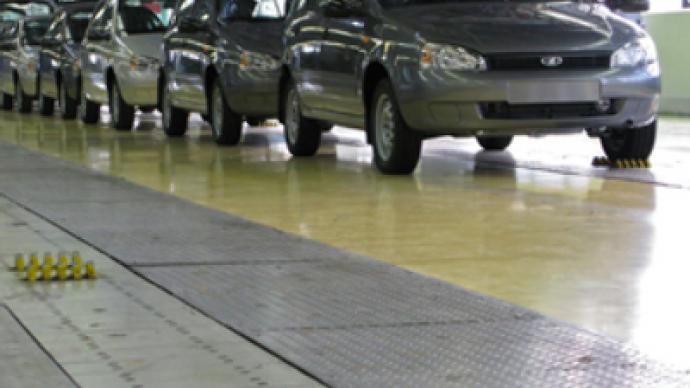 Avtovaz will slash prices for late model Lada 2105s and Lada Kalinas according to a Vedomosti report referring to Igor Burenkov, director of external relations at Avtovaz.
The report says Russia's largest car manufacturer will look to clear its production backlog by making the 2105 available for 99 thousand Roubles and the Kalina available for 199 thousand.

Customers taking part in Russia's cash for clunkers programme will also be able to access a further rebate of 14,600 Roubles for the Lada 2150, and 7,500 Roubles for the Lada Kalina, further reducing the price. Zahar Titov, CEO of Lada Service, says the prices apply to cars released before February 15, when prices were increased by 1-3%.
The company says it wants to reduce stocks, with 55 thousand Lada cars being at Avtovaz' storehouses as of the end of January 2010, and is planning to sell about 100 thousand cars.

The cash for clunkers programme will begin on March 8 in 49 Russian regions, and last until November 1, this year. This scheme will see customers trading in cars older than 10 years, gain a 50 thousand Rouble grant on the purchase of a new low cost model. The Avtovaz rebate on the 2150 and the Kalina will apply in addition to the scheme.
Avtovaz stocks also include 2008 cars, which will be reduced even further, so that a 2 year old Lada 2150 will cost 75 thousand Roubles, including all the discounts and rebates.

Sergei Udalov, deputy CEO at Avtostat, says the move will give Avtovaz the opportunity to get rid of stocks. But, Yulyi Matevesov, an analyst at Aton, says it's a risky move for the indebted company, adding that nevertheless it will also provide the automaker with the additional capital tied up in unsold cars.
You can share this story on social media: