Asian and European markets tumble following drops in U.S. markets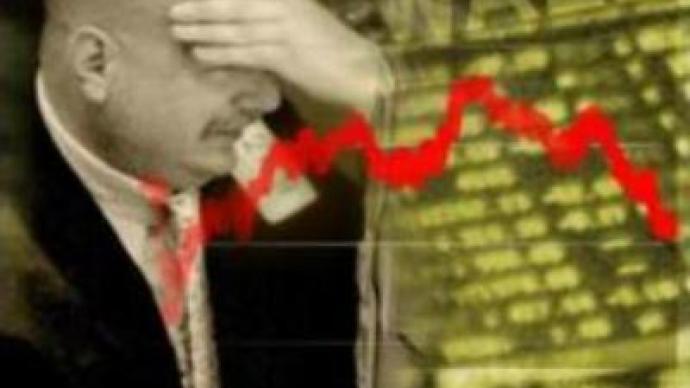 Global markets have begun to tumble amid concerns of the U.S. economy's strength. Defaults on American Mortgage repayments and home repossessions have hit their highest since records began.
Wall Street's slide also gained momentum amid signs that consumer spending could also be slowing down. The U.S. downturn led to a fall in Asian and European stocks.European markets are down about 1.5% this afternoon. Traders continue to sell on worries about the U.S. economy and mortgage lending. Financial stocks are being hit hard with Barclays and Royal Bank of Scotland down more than 3% in London. Deutsche Bank and Commerzbank are down likewise in Frankfurt.Russian markets continue to fall as well with investors seeing no early end to the sell-off. The RTS and MICEX fell over 3.5%.
You can share this story on social media: