​Argentina alters dollar purchase restrictions, allows to buy up to $2,000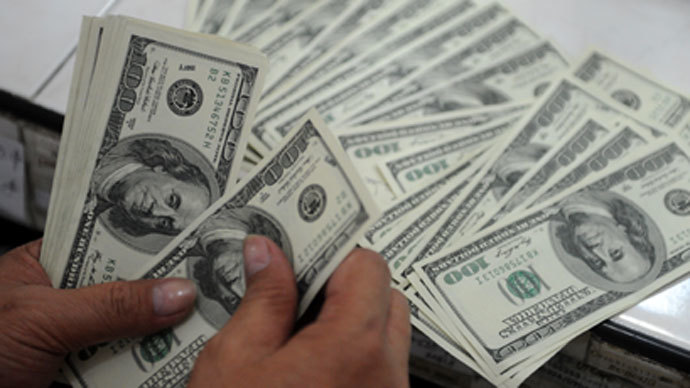 Argentina has changed its 2-year old restriction on US dollar purchases. People will be able to buy $2,000 per month provided their salary is more than $900 (7,200 pesos).
Argentina is allowing its citizens to purchase up to $2,000 per month if earning $900 (7,200 pesos) or more as part of a new policy which comes into effect after 2 years of US dollars purchase restriction.
Cabinet Chief Jorge Capitanich said only "working professionals, workers and small business owners" would be able to buy the dollars. It means that other groups like large businesses and investors will not be able to make purchases.
Even those allowed to buy dollars are limited to changing only 20 percent of their salary, with the maximum capped at $2,000 a month, says the Financial Times.
Argentines will have to pay a 20 percent tax if they want to keep currency at home.
Mr Capitanich said the 20 per cent tax would not be imposed if the dollars are deposited in a bank for at least one year.
"If the person that buys dollars deposits them in a savings or fixed-term account, the 20 per cent tax will not be levied," Mr Capitanich told reporters. "He can withdraw them when he wants, but if he does it within 365 days, he must pay the tax."
The easing of restrictions came after the peso experienced a drop of 11 percent - its sharpest fall in 12 years. The government hopes the measure will reduce the gap between the official dollar exchange rate of eight pesos, and the black-market rate of 11.7 pesos.
The Argentinean inflation rate is one of the highest in the world, as the peso trades at 40 percent less than its official price on the black market.
"At present the peso money supply is growing too fast creating inflation and excess demand for dollars at the official exchange rate," the BBC quotes Brian Coulton, global emerging markets strategist at Legal and General Investment management.
Rodolfo Rossi, an economist in Buenos Aires, said: "This is a relief but it is not freedom. In practice, it gives just a little escape. The pressure on the black-market peso is going to continue."
In 2002 Argentina experienced a crisis that included a government default on international debts and 41 percent inflation, which led to the collapse of Argentinean living standards.
You can share this story on social media: