Fitch downgrades Argentine on default concerns
Published time: 28 Nov, 2012 09:43
Edited time: 28 Nov, 2012 13:43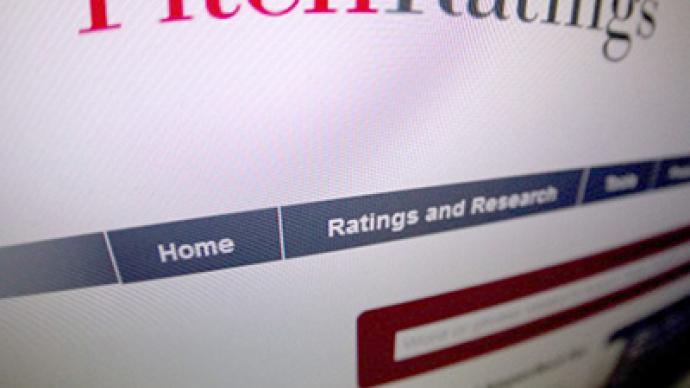 The Fitch ratings agency has downgraded Argentina five notches, saying the country could default on its obligations to US creditors. That's after a US judge ordered Argentina to set aside $ 1.3bn for debt repayment by December 15.
The rating agency cut its long-term rating for Argentina to "CC" from "B," with the short-term rating being cut to the level one step above default – to "C" from "B."
US Judge Thomas Griesa of Manhattan Federal Court ordered Argentina to set aside $1.3bn in bond payments to certain investors, which includes Elliott Capital Management and Aurelius Capital Management. Next month the country will need to pay back coupon obligations of another $3bn.
In the meantime, Argentina authorities are appealing the decision. Argentinean politicians, even those opposed to President Cristina Fernandez, have nearly unanimously criticized the judge's ruling as threatening the success of the debt relief that enabled Argentina to grow.
Argentina hasn't had access to international debt markets since 2002, when the country announced a default on its bonds worth $95bn. After years of negotiations the country's authorities agreed to restructure its debt with almost all of its creditors, except Elliott and Aurelius.
If Argentina is forced to pay in full the other debt holders are expected to demand immediate payment of their $11bn as well.
On top of that, Argentina is now grappling with social unrest. Besides the court case, Fitch cited a "tense and polarized political climate" and public dissatisfaction with high inflation, weak infrastructure and currency. In early November Buenos Aires saw Argentina's largest anti-government protest in years, where high inflation and corruption were among the top criticisms.
The two other major rating agencies, Standard & Poor'sand Moody's rate the country five steps above default – at "B-"and "B3 negative."