Apple pipped by resource boys as top earner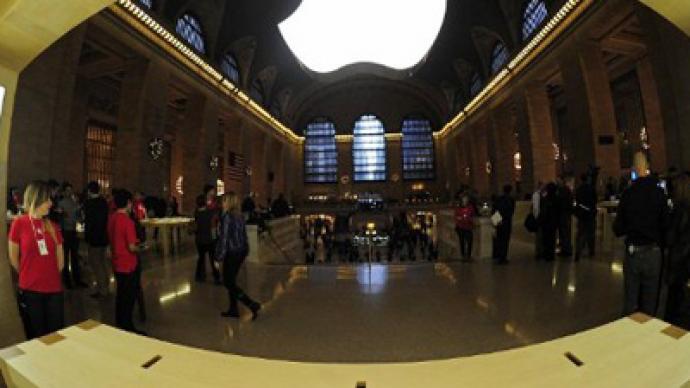 iPhones and iPads have pushed maker Apple Inc. to the fourth highest earning company in a quarter. The hi-tech California company joined energy majors Gazprom, Shell and ExxonMobil earning $13.1 billion net profit.
Net income more than doubled from $6 billion in the same period last year, making it Apple's best quarterly results. The revenue of the company was $46.33 billion as analysts were expecting earnings $38.85 billion for the quarter.

Top quarter earner was Russia's Gazprom, reporting $16.24 billion net income in the first quarter of 2011, followed by Shell with $15.68 billion and ExxonMobil with $14.8, both in 2008.

The "tremendous popularity" of the iPhone 4S appears to have pushed the company's sales, according to CFO Peter Oppenheimer. Christmas holidays also contributed to sales growth. More than 37 million iPhones and 15.4 million iPads were sold during the quarter.

Mac computers' sales came in at 5.2 million units, and its estimated iPod shipped 15.4 million units. Shares of Apple Inc. rose 7.3% on Wednesday at the Nasdaq after the results far surpassed analysts expectations. 

"The growth of mobile phone sales compensated for poor results in other segments in 2009 and provided high stock value of Apple during the crisis," said Ilya Rachenkov from Investcafe. "With producing advanced versions of existing products Apple manages to increase growth despite the competition."