Apartments and mobiles drove consumers in 2010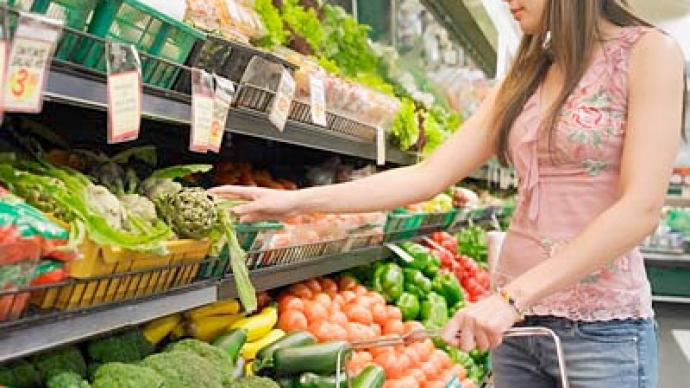 New market survey results show that Russians cut back on large scale expenses during the downturn with home spending and day to day need coming to the fore.
­The Russian Public Opinion Research Center (WCIOM) has released its consumer market survey results for the last two years. Apartment repairs, mobile phones and educational services were the most common investments after the crisis.

In 2010, repairs in the apartment made more than 13% of Russians spent the largest part of their family budget on apartment repairs and decorations, with almost one in ten Russians buying a mobile phone (9%) and over 7% of Russian population invested in education. After the biggest three tour packages (6%), computer, color TV, as well as video and photographic equipment, washing machine luxury goods, cars, furniture, rounded out the top ten.

Fewer people invested in real estate and securities, and finally less than 1% chose foreign investments. Sociologists say that no significant changes in consumer sentiments can be tracked.
InvestCafe analyst Anton Safonov says the results, as expected show that impact of the economic downturn. 

"Consumers are still sensitive to their budget spending and choose among cheaper products as crisis have hit them toughly. Consumer purchase power has decreased and it won't reach a pre crisis level in a short term. However, retailers are aware of the situation and became more and more innovative offering different product lines in terms of price range trying to remain quality but to cut expenses.  The product inflation is high though. Revenues have slashed or remain at the same level far from pre crisis ones. Festive sales showed growing interest for electronic commodities and extra goods that require savings. I believe the interest for electronic goods, gadget and technology will remain on a good level. Talking about population investments I think no positive changes will be seen as the financial illiteracy and lack of trust remain major barriers for largest part of Russian population.  People will follow the crowd and turn to investment coins and precious metals.  Insurance market will continue to grow gradually as inevitable issue for growing amount of car owners. "


Ekaterina Andreyanova, consumer goods and telecommunications analyst at Rye, Man & Gor Securities says a turnaround was evident late in 2010 in some sectors but that the inflationary outlook will impact on any consumer rebound this year.

" No significant moves in consumer volume of spending yet can be seen and latest inflation rates announcements can also tie consumer hands in the future still few of them may turn into spending on the back of news. The second half of 2010 was very fruitful for Electronic chains as well as Auto industry. People increase spending on traveling and education but in 2011 this trend will not be that visible as it was in times of industry recovery and bounced back to travel spending. People will be forced to spend more this year as the deposit rates are no longer attractive compare to simple spending."