American and US airlines to create world's biggest air carrier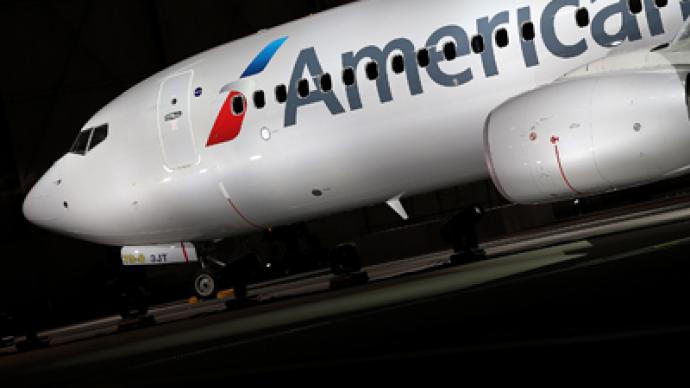 American Airlines and US Airways are preparing a merger deal what will create the world's biggest air carrier worth $10 billion. The merger could happen as early as next week according to CBS News sources.
The two airlines are in talks but neither board has set a date to finalize details of the deal. The deal is likely to be agreed on early next week, CBS News cited its sources on Thursday. Other reports suggest the talks could take two more weeks. Both companies are collaborating on how to make the merger announcement — and where it will take place.According to the merger plan, American Airlines will absorb smaller US Airways, sharing 72% and 28% of the new merged company, people close to the discussions told the Wall Street Journal. The shareholder structure and the executive team of the future company are still to be discussed. The merger will also allow American Airlines to escape bankruptcy, which the company filed for in November 2011.The capitalization of a new company could be more than $10 billion which is more than rival United Continental Holdings Inc., and make the merged company the biggest airline in the world by traffic. The new company will be based in Fort Worth, but led by the smaller airline, which is currently headquartered in Phoenix.Over the last five years the number of legacy carriers in the United States shrank from six to four, and if the merger happens there will be just three legacy carriers left. Narrowing down the number of national air carriers can mean higher airfares in the future, ABC news reports.
You can share this story on social media: