Russian investment group agrees to $7 bln energy deal with Germany's RWE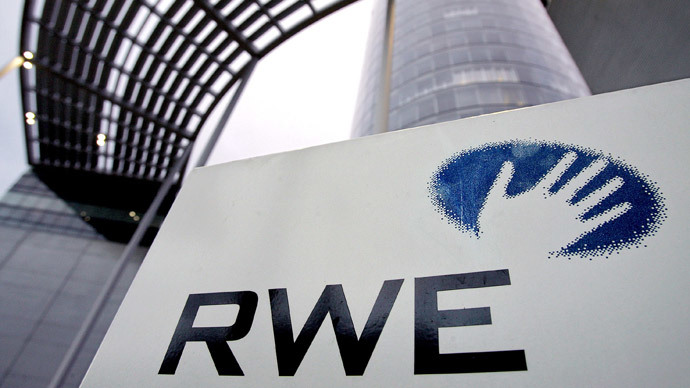 European energy giant RWE has agreed to sell its oil and gas arm DEA to the Russian LetterOne Group, led by tycoon Michael Fridman, for $7 billion. The deal comes despite warnings from Chancellor Merkel Russia faces a "catastrophe" if it annexes Crimea.
After the deal is finalized later this year it will be one of the priciest for Russian business, according to RBC.
At the moment it is "subject to the approval of the Supervisory Board of RWE AG and of authorities in several countries," says the RWE press release. Further details will be clarified shortly in order to enter into the sale and purchase agreement.
RWE has been struggling to improve financially, as earlier this month the company reported its first net loss since 1949. On top of that, the company's debt pile has risen to 30 billion euro, which pushed RWE to start cutting jobs and selling assets.
The energy deal between Russia and Germany effectively shows that political tension between Russia and the West over Ukraine and Crimea has little to do with real business. The leaders of the US and the EU are gathering on Monday in Brussels to discuss sanctions against Russia. They are largely expected to be limited to visa bans and an asset freeze for some of Russia's leading officials, not corporate assets.
The DEA AG oil and gas company is one of the top 5 energy concerns of Europe, and has about 190 licenses and concession agreements on oil and gas production in Europe, the Middle East and North Africa, some of which are unable to function and demand large investment.
The company has business in 14 countries, including the UK, Germany, Norway and Libya, and has 1400 staff. In 2012 DEA AG accounted for 11 percent of RWE, which makes it worth around $588 million.
The LetterOne Group was created by Russian businessman Mikhail Fridman in June, 2013 especially for oil and gas sector investments. The company is headed by the former chief executive of TNK-BP and the co-owner of "Alfa Group" German Khan.
In another Russian-European deal announced Monday, the world's biggest listed oil company Rosneft said it would acquire a 26.19 percent indirect stake in Italian tyre maker Pirelli. Russia's top oil producer will own 50 percent of a new company that will buy Camfin's stake in Pirelli, according to Reuters. The other 50 percent of the new company will belong to a company 80-percent owned by current Pirelli indirect shareholder Nuove Partecipazioni.
German interest
On Friday Chancellor Angela Merkel repeated Germany would limit business ties with Russia over Russian action in Ukraine, though adding that sanctions would be a last resort.
Germany has grown into Russia's most important business partner in the west, with the trade turnover estimated at 80.5 billion euros ($111 billion) in 2012. However, due to the worsening political situation with Ukraine the figure fell to 76.5 billion euros ($105 billion) in 2013.
Among the German companies operating in Russia is the energy giant Wintershall, which was the first to help produce gas in Western Siberia. The chemical maker BASF also owns a 15 percent stake in the South Stream pipeline, which will deliver Russian gas to central Europe via the Black Sea and the Balkans.
Most recently, the EU policymakers put South Stream on hold, as Russia is embroiled in the diplomatic crossfire with the West over Ukraine and Crimea.
Carmaker Daimler that sells Mercedes-Benzes to Russian tycoons and engineering company Siemens also have wide presence in Russia, but they support Ms. Merkel's approach to the Ukraine crisis even as they voice concern about sanctions
You can share this story on social media: