Air market picks up altitude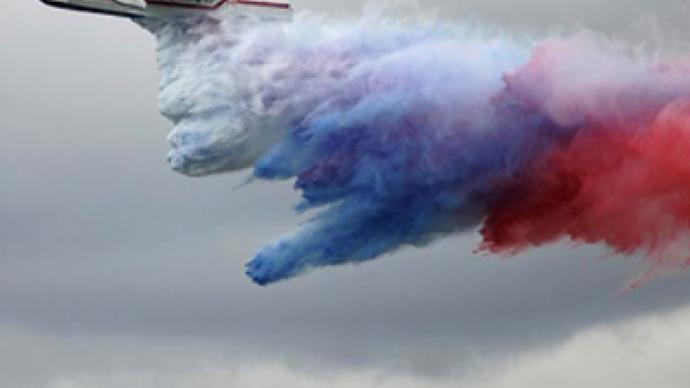 Russia's air market is starting to recover after the economic downturn, with Moscow airports experiencing a sharp jump in usage during January according to Kommersant.
January 2010 saw Moscow's three major international airports – Domodedovo, Sheremetyevo, and Vnukovo – succeed in boosting passenger numbers. Vnukovo handled 591 thousand flyers, up 37% on January 2009 and 24.7% on pre-crisis January 2008. Sheremetyevo's passenger traffic volume in January reached 1.2 million people 2010 up 23.2% on January 2009 and 19% on 2008. Domodedovo, Russia's largest airport handled 1.5 million passengers up 34% on January 2009 January 2009 and 9.2% on January 2008.
The passenger numbers were boosted by strong growth in domestic flights, with domestic passenger numbers at Vnukovo up 50% on January 2009, Sheremetyevo up 33% and Domodedovo up 43%. The airport data comes on top of promising airline data with Transaero reporting a 64% year on year increase in passenger numbers in January, C7 a 26% increase, and UTair an 81% jump.
Boris Rybak, CEO at Infomost, believes that the jump in January passenger numbers stems from the same cause as the drop off in passenger numbers in 2009.
"The Russian market is oversupplied with carrying capacities: even in the loss-making 2009 Russia imported 118 foreign aircrafts, including long-distance planes,"
This is seeing companies with large numbers of leased aircraft slash prices and sometimes operating new routes in order to boost passenger numbers, according to Rybak.
"Returning leased planes is not a profitable business. Payments for them have to be transferred anyway. So, in order to minimize losses we have to put them on destinations even if they are not profitable. That is why all the carriers open new routes and increase frequency on the existing ones. They keep tariffs low in order to ensure that flights are filled to full capacity."
He added that although it boost numbers in the short term it may be 'dangerous' for the airlines in the longer term, although it is good for the airports. Oleg Panteleyev, head of the analytical service at Aviaport news agency was more positive noting that "If the passenger flow begins to restore, the carriers will inevitably start raising tariffs at some point," but predicting that at best the market will have minimal growth through until the end of the year.
You can share this story on social media: