Heat memories provide motivation for air conditioning sales
Published time: 19 May, 2011 08:55
Edited time: 19 May, 2011 15:45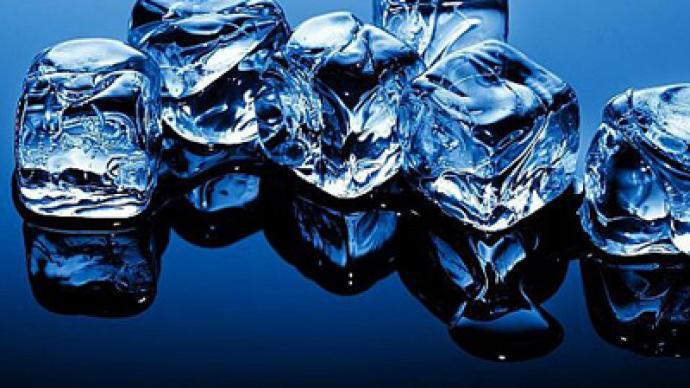 The Russian 2010 summer heatwave and drought provided an advertisement like no other for air conditioning vendors and producers, and that is seeing greater interest in air conditioning this year before the summer warms up.
According to the climate equipment retailer Viptek the Russian air conditioner market is worthy more than $1 billion and is expanding at about 10-15% each year.In 2010 the market was given a severe jolt when soaring summer temperatures saw retail chains and wholesales run out of stock and equipment, which then turned into soaring prices for those desperately seeking them across Central Russia.
The air conditioning and climate control industry divides neatly into commercial clients and consumer clients.The latter is quite sensitive to the economic environment and luxury spending, but is becoming progressively more mainstream, with consumers increasingly seeing airconditioning as a necessity.
Anton Panteleev, PR manager at M.Video, says the demand for air conditioners in 2011 has significantly outstripped 2010, with customers keen to avoid a repeat of last year, despite forecasts for a generally cooler and wetter summer.
"During the first 4 months of 2011 the volume of sales of air ventilators tripled compare to the same period in 2010, and demand for air conditioners increased in average by 70-100% in the same period. The tremendous demand for air conditioners and climate equipment was the main concern for the company during the heat of 2010, when stock management became a key issue. This summer is not expected to bring us troubles assuming that the weather forecast is moderate and people have learned to avoid the shortage of equipment purchasing in advance starting from January-February this year.
Eldorado PR manager, Dmitriy Pomogaev, says his chain is experiencing a similar pick up in demand.
"This spring was marked as a starting period for a spike in sales of climate equipment reflecting concerns about potential summer weather surprises. People have started rushing to install air conditioners in their apartments and houses in advance of extreme summer weather.This move has led to a triple and quadruple increase in equipment sales."
Panteleev says M.Video is focusing on ensuring sales and service, with Russian consumers having become more finicky and knowledgeable about the product after the experience of last year.
"M.Video continues to offer seamless after sale service such as delivery, installation and loading. The Russian air conditioners market differs from European where climate equipment is seen as a major necessity for every house. We can see strong increasing interest in air conditioners and climate equipment as these products became a part of every apartment. Industry leaders are expanding their product lines, as well as focusing on price.Among the most popular brands of air conditioners used by Russians are Panasonic, Samsung & Haier with the average cost of the budget air conditioner between $500-600."
Pomogaev from Eldorado notes the company has sought to ensure adequate stocks, with major brands amongst the most popular with consumers.
"Eldorado has made arrangements to double its airconditioner stocks from last years volumes in order to meet customer demand. Among the highly popular brands of air conditioners Samsung and Philips are the industry leaders. These companies have a broad range of products in different categories from budget equipment to luxury equipment with extra options. The average price of a customized air conditioner is around $400 excluding the extra after sale services such as installment."