Acron posts 1Q 2009 Net Loss of 849 million Roubles
Published time: 16 Jun, 2009 08:19
Edited time: 16 Jun, 2009 12:19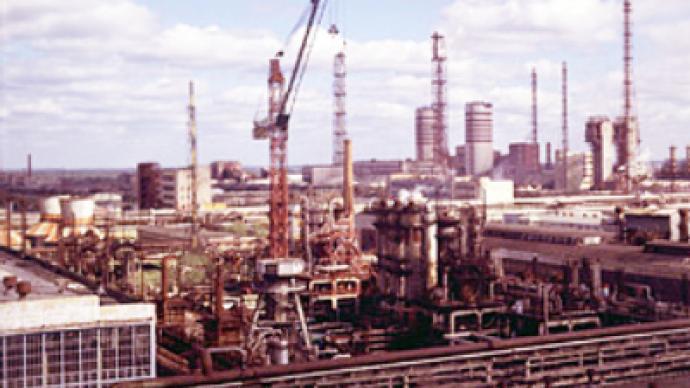 Russian ammonia and fertilizer producer, Acron, has posted a 1Q 2009 Net Loss of 849 million Roubles under IFRS.
The bottom line was a sharp turnaround from the 3.96 billion Rouble Net Profit posted for 1Q 2008, with EBITDA down 52% year on year to 2.61 billion roubles, on the back of Revenues of 9.43 billion Roubles, down 19% year on year.
Alexander Popov, the Chair of Acron's Board of Directors, attributed the result to the economic downturn and a 2.23 billion Rouble, mainly non cash, booking of foreign currency losses reflecting the devaluation of the Rouble.
"The Group's financial performance was influenced by macroeconomic pressures in Russia and abroad. In early Q1 2009, the rouble depreciated drastically against foreign currency. While this allowed the Group to sustain its operational margin at an acceptable level, the weaker rouble also pushed up the cost of the Group's foreign currency loans. As a result, we incurred a loss on foreign currency exchange rates of RUB 2.2 billion (mostly on non-cash items), which resulted in a net loss for the quarter. We believe that the rouble exchange rate will stabilize and the effect of currency fluctuations will not be significant."