Rosneft isn't a match for AAR
Published time: 9 Oct, 2012 11:48
Edited time: 9 Oct, 2012 15:54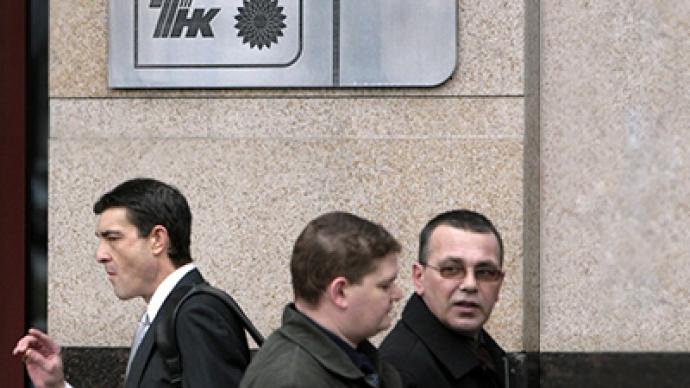 AAR would rather quit the joint oil venture with BP completely, or sell its stake to the public, rather than have state-owned Rosneft take over the British part of the TNK-BP venture.It's another twist in the saga of BP ending its Russian venture.
BP has put its 50% share in TNK-BP up for sale, and the Alfa Access Renova consortium (AAR) – a Russian shareholder in the  oil joint venture – and Rosneft are the main bidders. BP rejected an earlier offer from AAR to buy half of its stake, as the British oil company was only interested in selling the entire stake.
AAR told their UK partners that they "would sell their stake in the joint venture to a third party or sell some shares via an initial public offering if their bid for BP's share in the venture is unsuccessful."
"What we are concerned about is that if Rosneft buys BP's stake outright, then we would be in a 50/50 joint venture with a Russian state company as the other investor," that wouldn't need our knowledge and use us just as a financial investor, explained AAR Chief Executive Stan Polovets.
Analysts agree that Rosneft isn't really an attractive partner as it "does not have technologies and competencies of BP's level and cannot facilitate the promotion of TNK-BP on the international market, which is a strategic objective for AAR," a source told Interfax.
AAR wouldn't own TNK – BP on an equal footing with Rosneft, as the state company will seek to obtain operational control, Alexandr Nazarov from Gazprombank told Kommersant. And Rosneft will definitely try to take money away from TNK – BP to cover its high debt, adds Andrey Polishuk from Raiffeisenbank.
Earlier in July BP said it wanted to leave the TNK – BP joint venture, fed up with a 4- year long dispute with the AAR consortium over corporate governance. Shortly after that Russian oil major Rosneft signaled its interest in buying BP's 50% stake in the Anglo-Russian oil venture.
At the end of May co-owner of TNK-BP Mikhail Fridman told Kommmersant daily that the existing ownership scheme was no longer relevant, and the Russian partners weren't ready to cooperate with BP any longer. However, this standpoint changed once Rosneft started to be interested in taking a stake in TNK-BP.