Israeli banks blocking Russian assets – media
The measures have so far reportedly targeted securities linked with EU clearing house Euroclear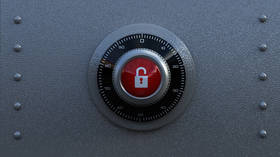 Several leading Israeli banks have begun to segregate accounts belonging to Russian citizens or Russian tax residents, Forbes and RBK reported on Thursday, citing lawyers and financiers.
According to Mark Oigman, founder of international financial company SmartGen, the measures stem from EU sanctions, in particular restrictions introduced against Russians by the Belgian-based depositary Euroclear.
Last year, the clearing house blocked accounts at Russia's National Settlement Depository (NSD), through which Russian investors had managed their assets held in foreign jurisdictions. Under guidance from Euroclear, if a Russian resident's investment portfolio exceeded €100,000 ($108,000), any coupon income, dividends, or proceeds from the sale of assets linked to it were credited to a special segregated account. This deprived Russian clients of the possibility to manage their assets, and gave Euroclear a means to block them in the event of sanctions violations, Vadim Pogosyan, a partner at asset management firm Smartly, told Forbes.
The restrictions initially applied only to EU-based financial institutions which held Euroclear-linked assets, but the clearing house has since instructed its counterparties outside the bloc to comply with the requirements. Segregation measures targeting Russian accounts were previously introduced at the UAE's NBD Bank and the Kazakhstan Stock Exchange (KASE). According to media sources, an order instructing Israeli financial institutions to segregate accounts belonging to Russians came into force on November 13.
"Israeli banks began verbally warning some of their clients – most likely many – about the risks of blocking last week. Many people last week sold everything they could sell to avoid segregation. According to my estimates, few securities were blocked, since a lot of work was done, and at least private banking clients, wealthy Russians, managed to sell assets subject to segregation," Oigman told RBK.
According to Aleksey Kovalenko of Israel-based legal firm Kovalenko and Partners, Israeli banks are currently negotiating the details of asset segregations with Euroclear, as many account holders have duel Russian-Israeli citizenship, and permanently live in Israel.
"The Israeli side insists that those who have an Israeli passport are in fact Israelis and should not be subject to the restrictions that should affect Russians, even despite having a second Russian passport," the lawyer stated.
However, experts have warned that Israeli banks are likely to continue the segregation procedures for the time being in order to comply with Euroclear rules.
According to Forbes sources, the Israel Discount Bank is so far the only bank in the country to have started segregating Russian assets. Other financial organizations are reportedly waiting for the end of negotiations with Euroclear and the finalized step-by-step action plan.
Meanwhile, financial experts have suggested that Russian investors should de-risk their holdings by selling assets linked with Euroclear, and should instead buy Israeli or American securities that are not connected to the depository.
For more stories on economy & finance visit RT's business section
You can share this story on social media: