Russian real estate investment booming – report
The volume of transactions with foreign investors has already exceeded the total for 2022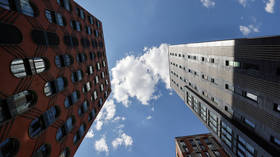 Investment in Russian real estate surged 75% so far this year in annual terms to reach 467 billion rubles ($4.8 billion), an industry study has shown.
Research conducted by IBC Real Estate found that residential real estate has been the largest recipient of investment, with volumes up by 27% to $1.5 billion. This was followed by retail real estate, which is up by 31% to $1.5 billion. Investment in office properties jumped 20% to $962 million, while hotel and industrial properties saw inflows rise by a respective 9% and 8%, to $435 million and $373 million.
By the end of 2023, investment in Russian real estate is expected to break last year's record, the head of the capital markets and investment department at IBC Real Estate, Mikael Kazaryan, told reporters on Monday. Last year saw a record $6.2 billion of investment in Russian real estate, of which $3.7 billion was recorded in the second half of the year.
Analysts attributed the growth in investment to both Russian investors and the mass withdrawal of foreign investors, primarily those from Europe. According to IBC Real Estate, the volume of transactions with foreign investors has already exceeded the total value of 2022, amounting to $1.2 billion. Western players are being replaced by investors from Armenia and Kazakhstan, and there is also interest from Chinese investors, Kazaryan has said.
For more stories on economy & finance visit RT's business section
You can share this story on social media: