Corporate bankruptcies soar in Japan
Analysts attribute the trend to the after-effects of the pandemic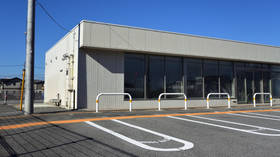 The number of corporate bankruptcies in Japan soared to a five-year high in the first six months of 2023, Nikkei news outlet reported this week, citing a survey by credit research company Tokyo Shoko Research.
According to the report, a total of 4,042 companies filed for bankruptcy in the country in the reporting period, roughly 32% more than during the same time last year.
The rise in numbers that involved debts exceeding 10 million yen ($70,000) was attributed to the fact that many businesses have started repaying loans they took out to make up for the losses suffered in the Covid-19 pandemic.
Analysts noted the growth in material and labor costs as other reasons for the failures.
They said all 10 industry sectors covered by the survey showed a growth in corporate failures. The service sector was hit the worst with 1,351 bankruptcies, a 36.1% increase in annual terms, followed by the construction industry with 785 cases, up 36.3% year-on-year.
The total debt left by bankrupt companies, however, dropped by 45.3% to $6.6 billion compared to last year.
Analysts warned that the number of bankruptcies could grow further, most notably among firms that have been worst hit by the pandemic and showed delays in recovery.
For more stories on economy & finance visit RT's business section
You can share this story on social media: