G7 looking to expand sanctions on Russia – Reuters
The new restrictions will reportedly target energy and trade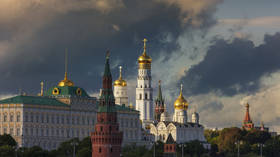 Western countries may place additional restrictions on Russia at the upcoming G7 summit later this week, Reuters reported on Monday, citing sources.
According to the report, the group plans to target sanctions evasion involving third countries that continue to trade with Moscow, place additional restrictions on areas related to energy production, and sanction trade that supports the Kremlin's military efforts.
Sources added that US officials also expect G7 members to place sweeping export bans on certain categories of goods unless they are on a list of approved items, moving away from the current approach of targeted bans. They noted, however, that the areas which the new measures would target are still being discussed.
"You should expect to see, in a handful of spaces, particularly relating to Russia's defense industrial base, that change in presumption happen," a US official told Reuters on condition of anonymity.
A number of US allies have so far resisted broader bans on trade.
"The sometimes-discussed approach of 'we ban everything first and allow exceptions' will not work in our view. We want to be very, very precise and we want to avoid unintended side effects," an unnamed German government official told the news outlet.
Last week, reports emerged that the G7 and EU could also ban the restart of Russian gas imports on routes where Moscow previously cut off supplies in response to earlier sanctions related to the Ukraine conflict.
The move will reportedly prevent the resumption of Russian pipeline gas deliveries to Poland and Germany. Both countries had received Russian gas through the Yamal-Europe pipeline, while Germany also received Russian gas via the now inoperable Nord Stream 1 pipeline. This decision is also expected to be finalized at the G7 summit on May 19-21.
For more stories on economy & finance visit RT's business section
You can share this story on social media: