German inflation pushes higher – report
Consumer prices rose 8.7% year-on-year in January, official data shows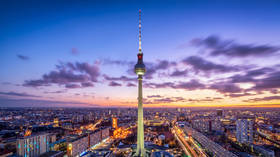 Germany's inflation rate rose 8.7% on the year in January and 1% on the month, the Federal Statistical Office (Destatis) reported on Wednesday.
According to the data, which confirmed the preliminary reading, consumer prices harmonized to compare with other European Union countries jumped by 9.2% year-on-year. Compared with December, prices increased by 0.5%.
"Following a slowdown at the end of last year, the inflation rate thus remains at a high level," said Destatis President Ruth Brand. "We are observing price rises for many goods and, to an increasing degree, also for services. Households paid higher prices in particular for energy and food also in January," she added.
The report indicated that prices for energy products in January were 23.1% higher in annual terms despite relief measures. A particularly large increase was again recorded for household energy prices, which were up 36.5% on the year, Destatis said.
Food prices soared 20.2% in January from a year ago. "The rate of food price increase thus was more than twice the overall inflation rate again," according to the report.
Service prices were up 4.5% in January 2023 on the same month of the previous year. Above-average price increases were recorded for the maintenance and repair of dwellings (+16.9%), and catering services in restaurants, cafes, and the like (+10.9%).
The EU's largest economy suffered record inflation last year due to a surge in energy prices brought about by a drop in natural gas deliveries from Russia amid Ukraine-related sanctions. Issues with pipeline maintenance and the sabotage of the Nord Stream pipelines further exacerbated tight supplies. Economy Minister Robert Habeck said Germany would avoid a sharp economic decline but is set to enter a technical recession.
For more stories on economy & finance visit RT's business section
You can share this story on social media: