Russia to reroute oil exports to 'friendly' states – official
Energy supplies will not go to countries that support price caps, Deputy PM Novak has said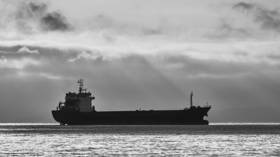 Russia intends to shift the exports of its oil and petroleum products to 'friendly' countries this year, increasing their share in total supplies shipped abroad to 75-80%, Russian Deputy Prime Minister Aleksandr Novak has revealed.
"As for supplies to states that maintain illegitimate price restrictions, our position here is widely known and remains unchanged: such countries will not receive Russian oil," Novak wrote in an article for the magazine Energy Policy on Monday.
He noted that oil production in Russia amounted to 535.2 million tons in 2022, which is 2% more than in the previous year. Oil exports increased by 7.6%, to 242 million tons, Novak wrote.
The deputy PM also noted that last year, in order to reorient Russian oil supply to friendly countries, a project was implemented to increase transportation via the major eastern port of Kozmino. As a result, deliveries to the countries in the Asia-Pacific region rose to 42 million tons per year.
Moscow has been diversifying its energy supplies in response to Western sanctions. The EU's ban on Russian refined petroleum products, which came into force on February 5, set a price limit of $100 per barrel for diesel, jet fuel, and gasoline from Russia, and a $45-per-barrel cap for other oil products that trade below the crude price, such as fuel oil used in industry.
The price caps, together with an EU ban on imports of Russian oil products, are part of a broader agreement among the G7 countries. It follows a $60-per-barrel cap on Russian crude that the G7 along with the EU and Australia imposed on December 5.
The measures prohibit Western companies from financing, insuring, trading, brokering, or carrying cargoes of Russian crude and oil products unless they were bought at or below the set price caps.
Moscow has opposed any attempts to cap the prices of its energy exports. The Russian government has banned crude sales to buyers that mention the price ceiling in their contracts, and a similar restriction is expected to be introduced in response to the EU's latest cap on oil products.
For more stories on economy & finance visit RT's business section
You can share this story on social media: