Moscow reveals time frame for response to Western oil sanctions
Russia will decide on countermeasures by the end of this month, according to Deputy PM Aleksandr Novak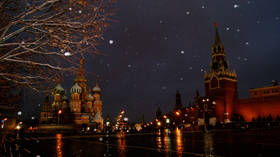 Russia will unveil retaliatory measures to the price ceiling introduced by the EU and G7 on its oil products by March, Deputy Prime Minister Aleksandr Novak stated on Wednesday.
"We are now studying the new decisions made [by the EU and the G7 on the embargo and the price cap on fuel from Russia] in order to understand the feasibility [of a response]," Novak said. "Of course, there will be decisions before March," added the minister.
The EU's restrictions on Russian refined petroleum products came into force on February 5, setting a price limit of $100 per barrel for diesel, jet fuel, and gasoline coming from Russia, as well as a $45-per-barrel cap for other oil products that trade below the crude price, such as fuel oil used in industry.
The price caps, together with an EU ban on Russian oil product imports, are part of a broader agreement among the G7 countries. It follows a $60-per-barrel cap on Russian crude that the G7 along with the EU and Australia imposed on December 5.
The measures prohibit Western companies from financing, insuring, trading, brokering or carrying cargoes of Russian crude and oil products unless they were bought at or below the set price caps.
On Tuesday, however, Brussels issued exceptions to the embargo, stating that Russian crude blended with petroleum products in a third country will be exempt from a price cap.
The measures will allow EU countries to continue buying Russian petroleum products such as diesel from third countries, since Moscow has prohibited any sales under the price cap scheme.
The Kremlin has called the price ceilings a non-market instrument. The Russian government has banned crude sales to buyers that mention the price caps in their contracts, promising a similar restriction regarding the EU's latest limits on oil products.
For more stories on economy & finance visit RT's business section
You can share this story on social media: