Türkiye to demand insurance for Russian diesel tankers
Ankara already requires similar guarantees for vessels carrying crude oil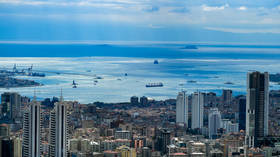 Türkiye will require valid insurance documentation from tankers carrying oil products through its territorial waters from February 6, a day after an EU embargo on imports of processed petroleum products from Russia kicks in, the general directorate of maritime affairs announced on Thursday.
Ankara has been demanding Protection and Indemnity (P&I) insurance cover since December after a similar ban on seaborne oil imports along with a price cap of $60 per barrel was introduced by the EU and G7, barring transactions over this limit from receiving brokerage, shipping, or insurance services.
The measure swiftly caused setbacks when dozens of tankers carrying crude were held up in the Bosphorus and Dardanelles straits – the main waterways linking the Black Sea with the Mediterranean.
With days to go before the scheduled embargo, EU nations are struggling to reach a consensus on the maximum price for Russian petroleum products under the new cap mechanism proposed by the European Commission (EC).
Last week, the EC suggested that the bloc apply a price ceiling of $100 a barrel on premium Russian oil products such as diesel, minimizing the potential fallout on global supply, and a limit of $45 a barrel on discounted products such as fuel oil. Poland and the Baltic nations, however, are still pushing for the caps to be set at lower levels.
The measures are expected to come into effect on February 5 after gaining the approval of all 27 EU member states.
Earlier this week, Moscow banned the sale of crude oil to parties that abide by the price-ceiling mechanism. It now requires Russian exporters to prevent any direct or indirect mention of it in contracts with their overseas clients at all stages of fuel delivery to the end customer.
For more stories on economy & finance visit RT's business section
You can share this story on social media: