Russian forex reserves keep growing
The country's holdings surged by more than $14 billion in December, according to the Central Bank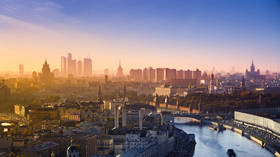 Russia continues to grow its foreign currency reserves, which surpassed $580 billion in December, the Bank of Russia announced this week.
According to the regulator, holdings amounted to $581.9 billion as of January 1, rising by 2.6% or $14.7 billion month-on-month due to a positive revaluation of currencies.
The figure, however, is lower than a year ago – on January 1, 2022, the country's international reserves stood at $630.6 billion, and later reached a historical maximum of $643.2 billion on February 18.
Russia's forex reserves consist of monetary gold, Special Drawing Rights (SDR) within the IMF and foreign currency held within the country, as well as Chinese yuan assets.
Roughly half of the holdings were frozen by Western central banks in early March as part of anti-Russia sanctions over the Ukraine conflict. In addition to freezing the funds, Western countries banned operations related to their management.
On November 30, European Commission President Ursula von der Leyen proposed to create an investment fund from frozen Russian assets and blocked funds that belong to Russian businessmen, and use the profits for the post-conflict restoration of Ukraine.
Moscow has repeatedly called the freezing of its assets "theft" and warned that it contradicts international law.
"Russian authorities are considering all possible legal mechanisms to regain access to Russian foreign assets and are ready to take decisive steps to protect national property," Russian Foreign Ministry spokeswoman Maria Zakharova said at a press briefing on Thursday. She called the West's seizing of Russian assets a "gross encroachment on sovereign property" and warned of an "adequate response."
For more stories on economy & finance visit RT's business section
You can share this story on social media: