Food costs in Spain soaring
Prices reached a nearly 20-year high in December, official statistics show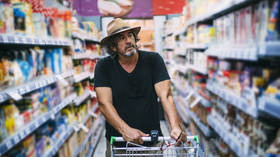 The cost of food in Spain rose at a record pace in December, jumping 15.7% year-on-year, according to data released on Friday by the country's National Institute of Statistics.
Prices reached the highest level since the current measurement system was introduced in 1994, according to the agency. The largest growth was recorded in prices of sugar, milk, butter, olive oil, soft drinks, flour, and other cereals.
Meanwhile, overall inflation in the country slowed last month to 5.7%, from 6.8% in November, amid a drop in electricity and fuel prices, which was attributable to mild weather dampening demand. This was the lowest figure for Spain for the whole of last year, as well as the lowest among EU member states. Meanwhile, average inflation for 2022 came in at 8.3%, the highest the country has seen since 1986.
Madrid previously approved a new package of measures aimed at reining in inflation, including a reduction of VAT on a number of food staples that came into force on January 1. However, some analysts are skeptical about the move.
"Since they knew that they had to lower VAT on January 1, some [businesses] raised prices before then, thus increasing margins despite the fact that it seems [the VAT cut] is being applied," Juan Carlos Higueras, a professor at EAE Business School, told the newspaper El Pais. He added that "food prices will continue to rise with or without VAT" as there are many intermediaries in the supply chain that can take advantage of the government measures and anticipate them.
For more stories on economy & finance visit RT's business section
You can share this story on social media: