Asian economies to take over '7% Growth Club' in 2020s, but China is not on the list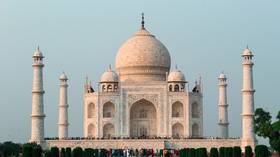 Asian countries are expected to be the main drivers of global growth through the next decade, with growth rates at around 7 percent. China, however, will be absent from the club, according to Standard Chartered predictions.
Five of the seven rapidly growing economies will be in Asia, the bank's analysts, Global Chief Economist David Mann and India-based head of thematic research Madhur Jha have concluded, according to Bloomberg, citing their research. The list includes India, Bangladesh, Vietnam, Myanmar, and the Philippines, while the two remaining countries in the club are in Africa – Ethiopia and Cote d'Ivoire.
Also on rt.com
India to outpace US as world's 2nd most powerful economy — report
While all the countries listed are predicted to enjoy surges in per-capita GDP, the research notes that it does not necessarily mean that people's lives will become much better in spheres such as health and education, and have better access to goods and services. However, the growth can result in higher incomes and "reduce socio-political instability and make it easier to introduce structural reforms, creating a virtuous cycle."
Meanwhile, China, the champion of the bank's previous similar rankings, is not expected to meet the seven-percent benchmark, growing instead at a 5.5-percent pace. The world's second largest economy had not left the list for four decades, but is set to lose its place in the club due to an economic slowdown and a progression toward higher per-capita incomes.
Also on rt.com
US-China trade war could create winners in Southeast Asia – report
In 2018, Chinese economic growth saw a slowdown to 6.6 percent, compared to 6.8 one year before, However, that did not stop it from eclipsing the entire economy of some countries, like Australia.
Research by the ASEAN+3 Macroeconomic Research Office (AMRO) issued earlier this month said that China's growth is set to further cool down next year, and stand at 6.2 percent. It noted that the ongoing China-US trade row could slow East Asian economies, among other factors, but strong domestic demand will keep them afloat.
For more stories on economy & finance visit RT's business section
You can share this story on social media: