BRICS is the future of global economy – South African politician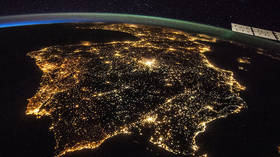 The five-nation bloc of emerging economies Brazil, Russia, India, China, and South Africa (BRICS) is a force that could promote inclusive global economic growth.
That's according to David Makhura, the premier of South Africa's northern province Gauteng, who was speaking at the BRICS Business Council midterm meeting in Johannesburg.
Also on rt.com
BRICS trade surges by 30% as global market influence of developing economies grows – Putin
"BRICS is about the future of the global economy," he said, as quoted by the Creamer Media. Makhura said that the bloc could help to reshape the world's economy.
"We can never underestimate what we can do together… There is huge opportunity if our businesses work together," the politician said, adding that trade between BRICS countries had grown steadily.
According to Makhura, the bloc is "also a platform for advocating for the whole of Africa," which remains a "continent of the future with its youthful population."
Also on rt.com
BRICS gearing up for digital revolution
He said that "there is no doubt the BRICS economies can play a key role in catalyzing Africa's industrialization and development."
The BRICS group of five countries represents more than 40 percent of the world's population. According to IMF estimates, member states are responsible for more than half of the global economic growth of the last 10 years.
For more stories on economy & finance visit RT's business section