Is there a soiling charge? Austria tests first pilotless flying taxi in Europe (VIDEO)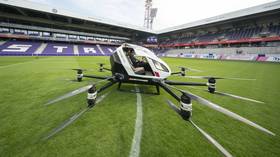 While car makers are pushing forward self-driving technologies, Austria in cooperation with China revealed the first European self-flying taxi that made its maiden test flight at a stadium in Vienna.
The aero-car, named EHang 216, implemented its first and successful take-off and landing at Vienna's Generali Arena, home to Austria Wien football club. The slim aircraft, which is supplied with 16 propellers and weighs around 340 kilograms circled in the air for several minutes before landing safely.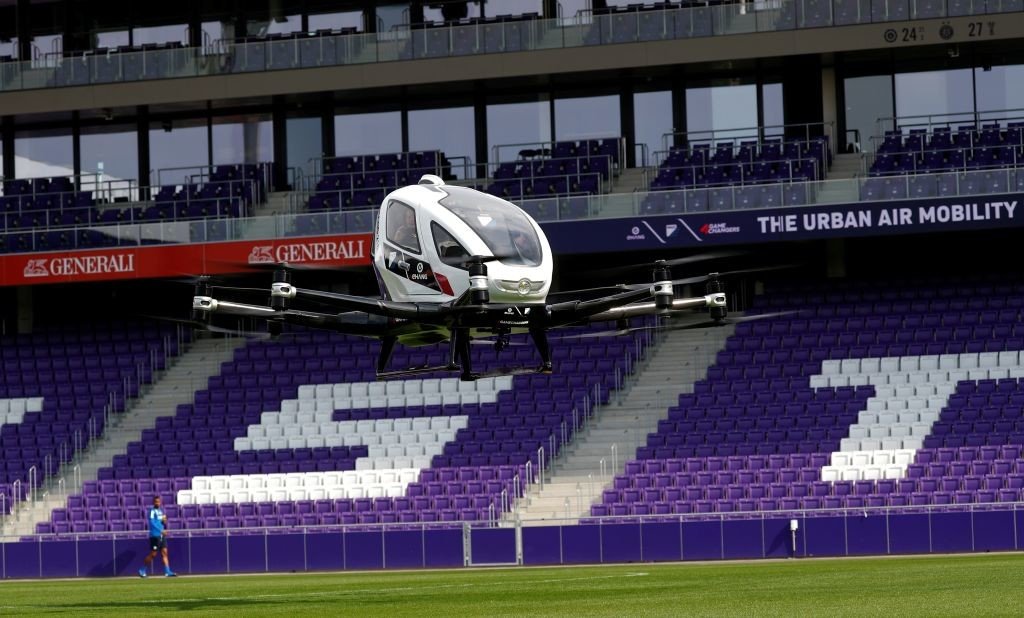 The EHang 216, which is equipped with two passenger seats and can fly at up to 150 kilometers per hour for nearly half an hour, has been entirely tested and is ready for mass production, according to Derrick Xiong, co-founder of Chinese drone maker EHang.
The vehicle can reportedly lift 260 kilograms. A 17 kilowatt battery enables the EHang 216 to make a journey "comparable to an electric car in an urban environment."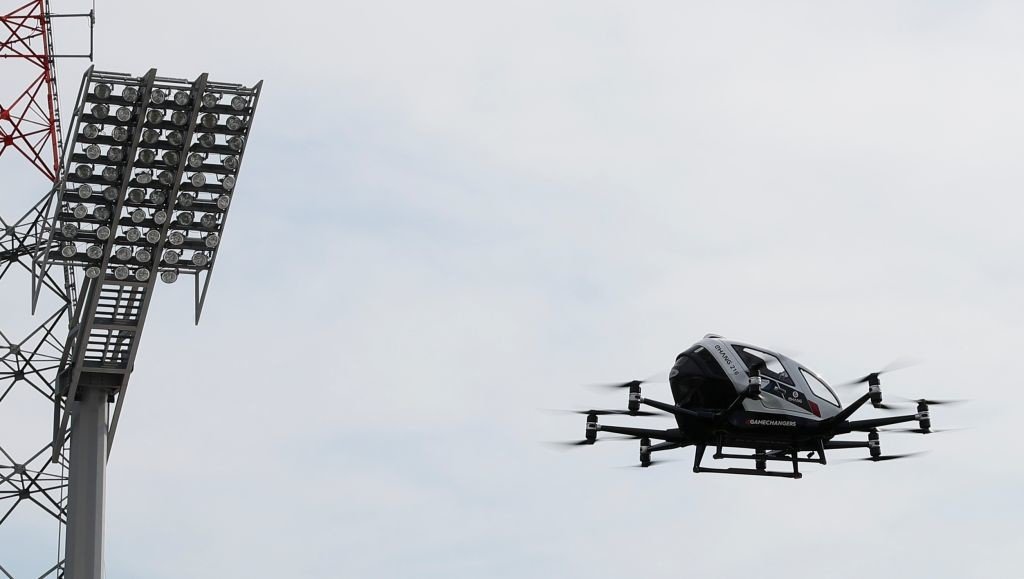 The air taxi has become a product of close cooperation between Austrian aerospace company FACC, owned by China's aerospace group AVIC, and Chinese drone maker EHang. Several thousand orders for the US$336,000 machine have been received so far, according to FACC that stressed that the highest demand was demonstrated in China.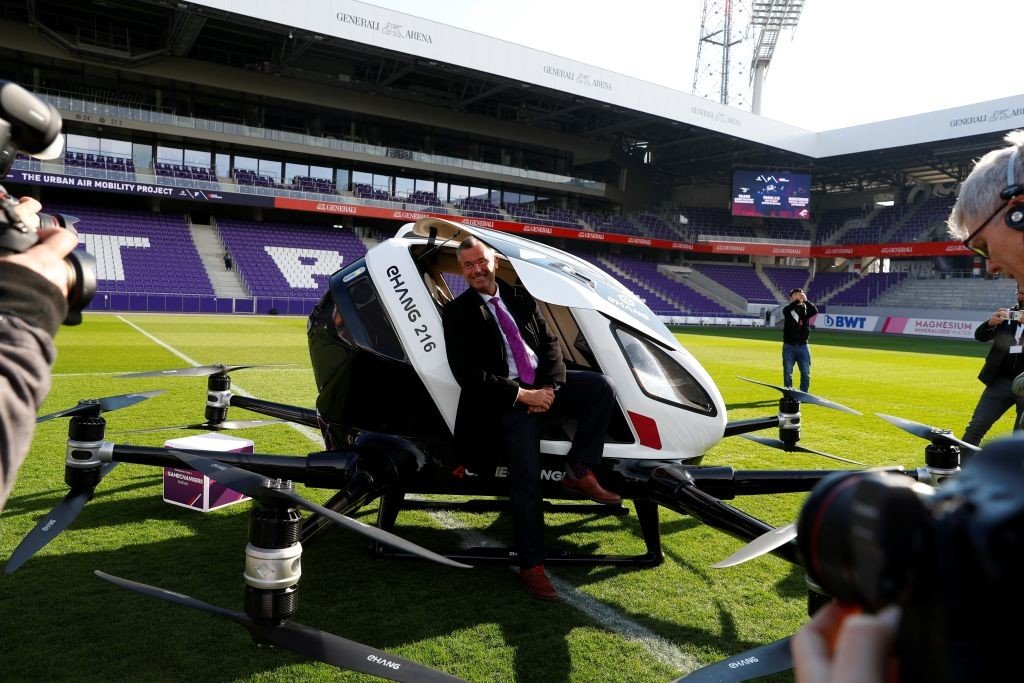 "Technically... urban mobility, flying without a pilot is possible, it's not a dream, it's existing. What is hindering us to go into larger volumes is regulation," said FACC Chief Executive Officer Robert Machtlinger, as quoted by Reuters.
Austrian Transport Minister Norbert Hofer, who attended the demonstration, expressed the hope that Austria will be among the first states to have drone taxis flying regularly in city areas.
"I hope that Austria will be the place where thousands of these drones, of these air taxis will be built and I hope that very soon we will see a lot of these air taxis in the air," Hofer added.
For more stories on economy & finance visit RT's business section
You can share this story on social media: