Russian Arctic sea route expected to see 'explosive growth' in cargo shipping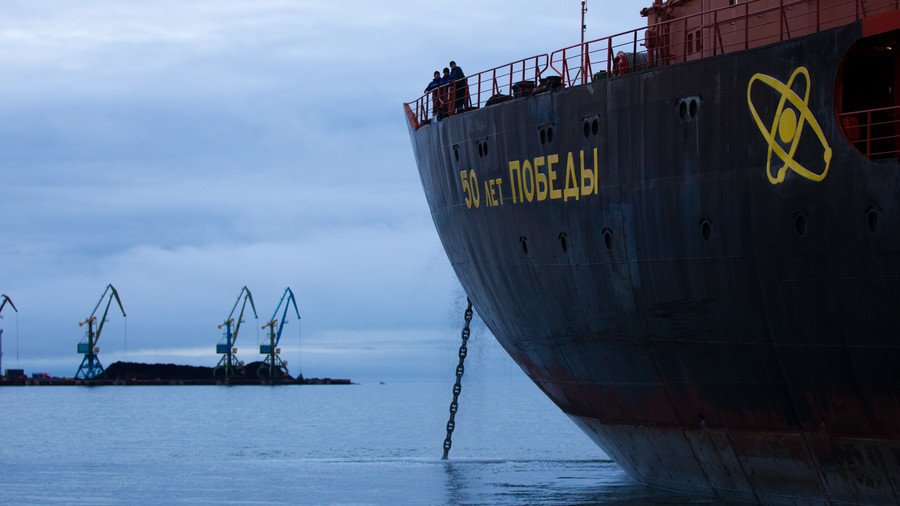 Year-round cargo navigation is expected along Russia's Northern Sea Route (NSR) in the near future, according to NSR's developer Rosatom. It expects rapid growth of cargo turnover on the route.
"All the major operators of Arctic projects have definitely made a bet on sea exports of their goods along the Northern Sea Route. As a result, we are expecting an explosive growth in cargo traffic through the NSR which is already about 18 million tons this year. Next year we expect trade turnover of up to 30 million tons," said Maksim Kulinko, deputy head of the Northern Sea Route Administration and the head of Rosatom's Department for Development of NSR and Coastal Territories.
Also on rt.com
Russian Arctic sea route shipping more than quadruples in 5 years
Russia's atomic energy firm Rosatom will officially become NSR's infrastructure operator by the end of this year.
The Northern Sea Route is the shortest maritime passage connecting the European part of Russia with the country's Far East regions. The transport artery passes through several seas of the Arctic Ocean, including the Barents Sea, Kara Sea, Laptev Sea, East Siberian Sea, Chukchi Sea, and partially through the Bering Sea in the Pacific Ocean.
Numerous large-scale crude extraction projects are the key drivers for developing the route. Currently, the passage is mostly used for transporting oil and gas shipments, including liquefied natural gas (LNG) and petrochemicals, concentrated ore, coal, and metals.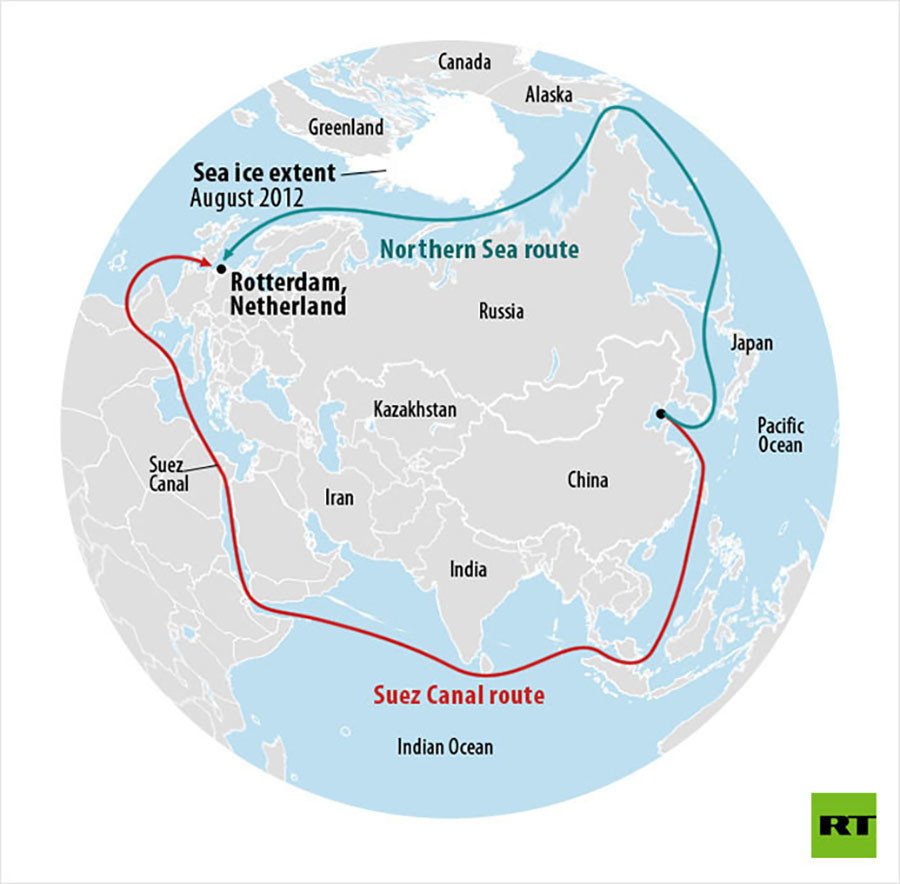 Russian President Vladimir Putin said earlier this year that the route would become "the key to the development of the Russian Arctic regions of the Far East."
He explained that the goal is to make it a "truly global, competitive transport artery" and to significantly increase its cargo traffic up to 80 million tons a year.
Also on rt.com
US demands shared use of Russia's Northern Sea Route
Stretching through Arctic waters, the Northern Sea Route is operated within Russia's Exclusive Economic Zone. The passage is gradually becoming a major trade route for goods shipped between Europe and Asia. The route cuts transportation time in half compared to traditional routes through the Suez and Panama canals.
READ MORE: Putin wants to keep foreign shipping out of Russia's Northern Sea Route
The first east-to-west voyage through the Northern Sea Route was carried out in 1915 by the expedition led by Russian hydrographer and surveyor Boris Vilkitskiy. During the Soviet era, the passage was mostly used to supply goods to isolated settlements in the Arctic. In 1991, the Northern Sea Route was opened to international shipping.
For more stories on economy & finance visit RT's business section
You can share this story on social media: