Does the US really need Saudi oil?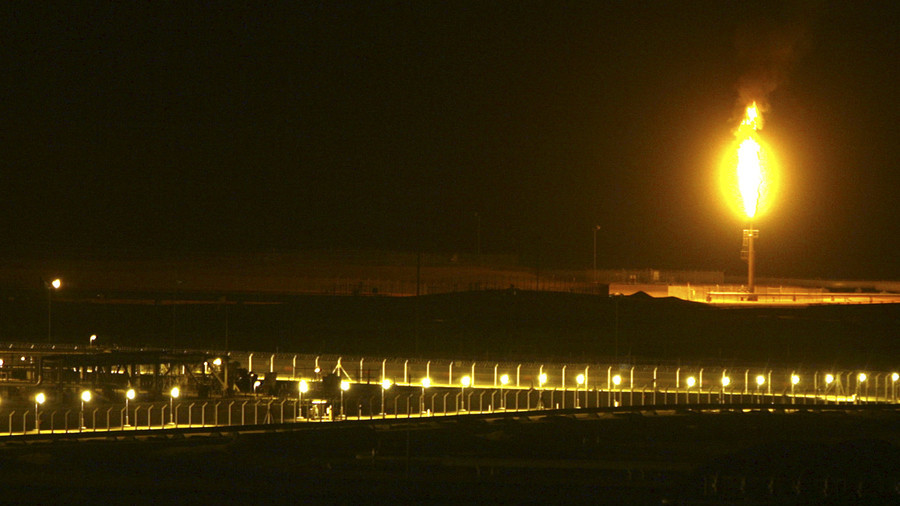 US President Trump has taken a "relaxed" approach in the aftermath of the Khashoggi case, but even if Washington would have taken punitive measures, consequences for oil markets would be limited.
"Saudi Arabia — if we broke with them, I think your oil prices would go through the roof. I've kept them down," President Trump told reporters on Tuesday. "They've helped me keep them down. Right now we have low oil prices, or relatively. I'd like to see it go down even lower — lower."
Oil prices have indeed fallen significantly in recent weeks, and to be sure, Saudi Arabia has played a large role in that. Saudi production reportedly hit a record high 11 million barrels per day (mb/d) at times this month, and global inventories are rising once again.
But Riyadh is also clearly upset at being "duped" by Trump. Having been convinced by the Trump administration that Iran's oil exports were heading to zero, or at least close to zero, Saudi Arabia ramped up supply to offset the losses.
The US then surprised the market by issuing a bunch of waivers, allowing Iran to continue to export oil. Japan and South Korea may even resume buying oil from Iran in January, after cutting imports to zero in anticipation of sanctions.
Almost immediately after the waivers were issued, oil prices crashed. Saudi Arabia then promptly announced that it would cut production by 500,000 bpd in December, and the rumors of an OPEC+ cut really began to pick up.
Trump is happy about the slide in oil prices, but Saudi Arabia clearly isn't. Saudi Arabia and its OPEC+ partners could soon take action to push prices back up. So, it isn't clear that Washington and Riyadh have the same objectives, or that their tight relationship is resulting in lower oil prices.
More to the point, however, is the odd belief in Washington that the US needs to keep Saudi Arabia close in order to keep the oil flowing. Trump said that oil prices "would go through the roof" if he broke with them. The US has coddled the Saudi monarchy for decades, and only very recently, with the murder of Saudi journalist Jamal Khashoggi – likely at the order of crown prince Mohammed bin Salman – has the American foreign policy establishment finally begun to reevaluate the wisdom of the relationship.
The murder has put the focus on Saudi atrocities. Earlier this week, the Wall Street Journal reported that Saudi security forces jailed and tortured women's-rights activists, even as the world gushed over the decision from crown prince Mohammed bin Salman to allow women to drive.
Whereas past US presidents, from both parties, maintained a close alliance with Riyadh in the face of horrific human rights abuses, using varying explanations of security and cooperation, the Trump administration is more brutally honest in its transactional approach. Trump talks about how the US makes billions off of weapons sales, while also enjoying lower oil prices.
Also on rt.com
Russia isn't interested in joining new OPEC-led oil output cuts
But that last point, which is arguably considered conventional wisdom in Washington, doesn't really add up. While the US imported 1 mb/d from Saudi Arabia in August (a figure that has fluctuated over time but is down from between 1.5 and 2 mb/d in the mid-2000s), it doesn't really matter. The precise volumes of oil the US imports from Saudi Arabia isn't relevant.
What if the US did break with Saudi Arabia? What if the US condemned MbS, and took more punitive action towards Riyadh? Or, more significantly, downgraded the alliance with Saudi Arabia?
The fear implied in Trump's comments is that Saudi Arabia would somehow restrict exports to the US, a nonsensical scenario. Even if Saudi Arabia restricted shipments to the US, the oil would still flow elsewhere. Crude oil is a "fungible" commodity, in the jargon, which is to say that oil would still find its way to the US. If Saudi Arabia sent all of its oil to China instead of the US, that would simply displace oil heading from, say, Iraq to China. That Iraqi oil would then shift back to the US and the end result would be minimal.
What if Saudi Arabia decided to significantly cut production in order to jack up prices in retaliation for punishment from Washington? That's possible, in theory, but it would also be hugely painful to Saudi Arabia. Cutting production and exports would reduce sales for Saudi Arabia; higher prices would ignite an even stronger response from US shale; higher prices would aid Iran (Saudi Arabia's enemy); and higher prices would also put pressure on the US to issue more waivers on importing oil from Iran in order to relieve market pressure. All of this would be hugely negative for Saudi Arabia, and that is even before we consider the fact that an oil price spike would accelerate the long-term switch off of oil and bring on peak oil demand faster. As Liam Denning put it for Bloomberg Opinion, using "the oil weapon would be a self-own of colossal proportions." Thus, it simply wouldn't happen.
Yet, US politicians are dominated by this line of thinking. "I'm not going to tell a country that is spending hundreds of billions of dollars and has helped me do one thing very importantly — keep oil prices down so that they're not going to $100 and $150 dollars a barrel," Trump told reporters.
"Right now we have oil prices in great shape. I'm not going to destroy the world economy, and I'm not going to destroy the economy for our country by being foolish with Saudi Arabia."
He went on to add: "If you want to see oil prices go to $150 a barrel — like, by the way, Russia would love to see that — all you have to do is break up our relationship with Saudi Arabia." Bloomberg Opinion called it "Trump's Stage-Five MBS Clinging."
For emphasis, Trump reiterated this position early Thursday morning on twitter.
"It's a mean & nasty world out there, the Middle East in particular. This is a long and historic commitment, & one that is absolutely vital to America's national security." @SecPompeo I agree 100%. In addition, many Billions of Dollars of purchases made in US, big Jobs & Oil!
"It's a mean & nasty world out there, the Middle East in particular. This is a long and historic commitment, & one that is absolutely vital to America's national security." @SecPompeo I agree 100%. In addition, many Billions of Dollars of purchases made in U.S., big Jobs & Oil!

— Donald J. Trump (@realDonaldTrump) November 22, 2018
Saudi Arabia desperately needs the US for security, weapons and as a massive consumer of crude oil (Saudi Aramco also owns the largest oil refinery in the US, the Motiva facility in Port Arthur, Texas). For some reason, American officials have long thought that it is Saudi Arabia that holds all the cards.
This article was originally published on Oilprice.com
You can share this story on social media: