Floating 5-star hotel: Russia's 1st cruise liner to be ready for tests in 2019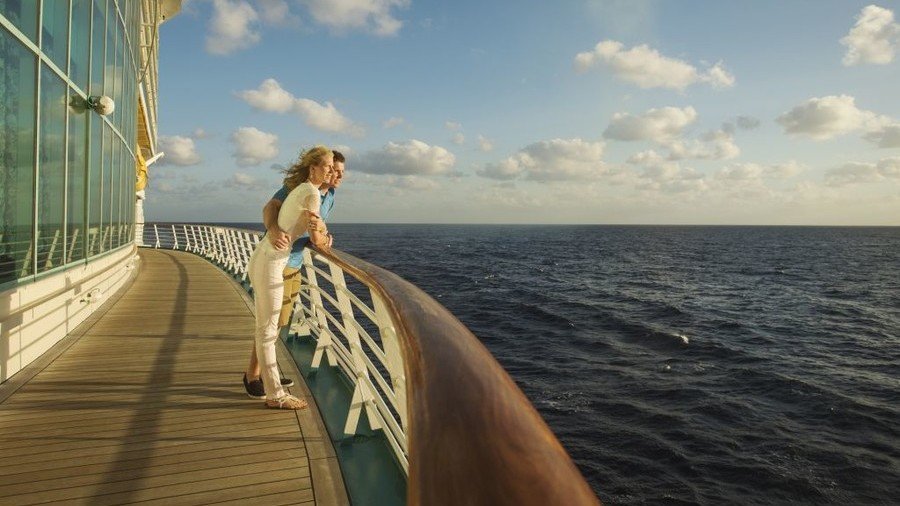 An ocean cruise liner under construction at the Russian Lotus Shipyard in Astrakhan will be ready for water trials next year. Russia hasn't built vessels of such class for more than 60 years.
The keel of the PV300 cruise ship with a capacity of 300 passengers was laid down at the shipyard in August 2016. The four-deck liner will correspond to a 5-star hotel.
"We are finalizing hull forming for the PV300 project, started loading large-size equipment and hope that tests of this vessel will start in 2019. Then, since this is the piloted ship, we would like very much to have no delays during trials," United Shipbuilding Corporation (USC) President Alexey Rakhmanov said.
READ MORE: Regular ferry line will soon link Russia and South Korea
In mid-2019 the Astrakhan-based shipyard will enter "the active phase of building two Golden Ring class passenger ships" designed for river cruises, he added.
The 141-meter-long and 16.5-meter-wide four-deck liner will be able to accommodate 300 passengers and 90 crewmembers and personnel. The floating hotel with balconies and terraces will offer 155 cabins including standard and luxury class rooms.
The Lotus Shipyard is one of the largest shipbuilding companies in southern Russia and specializes in constructing hulls for vessels of different types.
For more stories on economy & finance visit RT's business section
You can share this story on social media: