Shark attack: Russians going meme crazy over IKEA's big plush sharks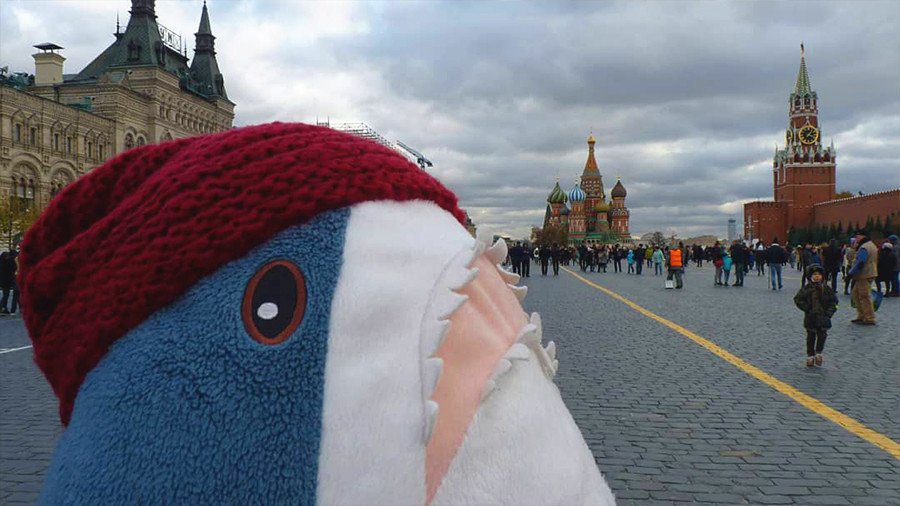 Giant toy sharks from IKEA have become a must-have item in Russia. The Swedish company's stores in the country are running out of the toys due to high demand, with some people re-selling them online at higher prices.
The trend kicked off in April when a meme using the toy shark named Blahaj went viral in Russia.
Internet users claim there's something about the shark's face expression which makes it perfect as a demonstration of their mood.
They say the reason for the popularity of the plush fish is an apathetic face and eyes that look empty and uninterested. Some have even launched Instagram accounts for the shark with the hashtag #акулаизикеи (which translates as "shark from IKEA") bringing up thousands of photos of Blahaj.
As of October 23, it was impossible to buy Blahaj in the IKEA online store in Russia. The company explained on Twitter that the shark was not removed from production, but they were quickly running out of stock due to high demand.
Users say the sharks are still available on advertising website Avito.ru but at a higher price. The maximum price for the toy was 999 rubles ($15) at IKEA, while it's being sold at more than double that price on Avito.
IKEA started global sales of Blahaj the shark in 2014. Like almost all toys at the Swedish store, it is handmade, which means each copy slightly differs in shape and content.
In 2015, the company removed the shark from its stores, causing a wave of discontent among fans. They wrote a petition explaining their love for the plush toy, saying: "Few people love sharks because they are portrayed as bloodthirsty killers. This toy allowed acquainting children with sharks from the other side, thanks to which they would start to treat them more positively." In 2016, the shark returned to stores around the world. Last year, IKEA started selling Blahaj in Russia.
For more stories on economy & finance visit RT's business section
You can share this story on social media: