Cuba's new president reaches out to old allies Russia & China, seeking trade deals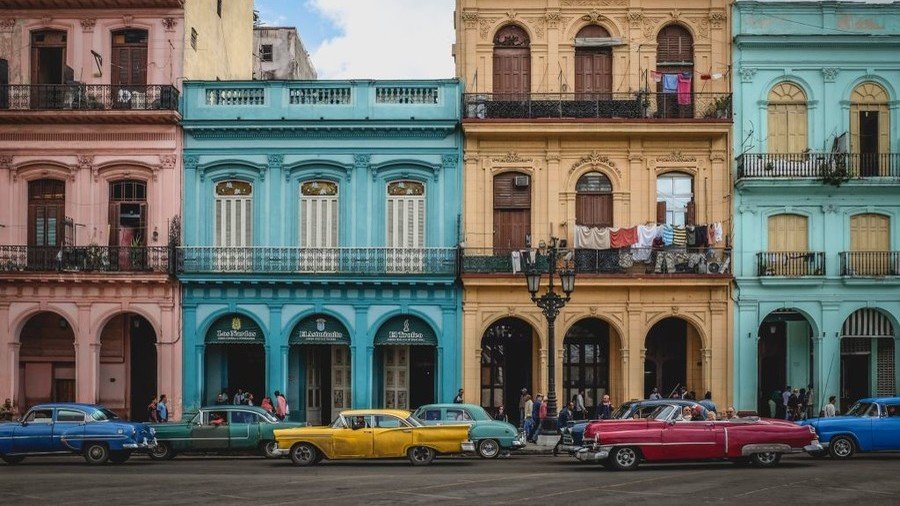 Cuban President Miguel Diaz-Canel is starting his official three-day visit to Russia on November 1. Moscow and Havana have been re-establishing trade ties, a tradition going back to Soviet times.
Diaz-Canel will meet with Russian President Vladimir Putin and Prime Minister Dmitry Medvedev. After the visit to Moscow, he will continue his trip to China, Vietnam, North Korea and Laos.
Moscow and Havana have inked deals worth more than $260 million, said Russian Deputy Prime Minister Yuri Borisov, adding that more new agreements are expected to be reached soon.
Among the agreements was a contract to deliver 837 rail cars to Cuba in 2019-2021 and supplies of 15,000 LED lamps and their parts manufactured in Russia.
The sides also signed a memorandum on modernizing energy units in Cuba as well as upgrading a metallurgic plant.
"We are modernizing three energy units worth nearly $100 million, and are on the second stage of modernizing a metallurgy plant - that's around $60 million, as well as supplying rail cars to the tune of over $100 million. These are serious contracts," said Borisov after the two countries' joint commission's 16th session in Havana.
Russia's biggest carmaker AvtoVAZ plans to supply more than 500 of its Lada cars to Cuba. In January, the company delivered more than 300 vehicles which was the first shipment of Russian cars to the Latin American country in more than a decade.
Moscow plans to continue signing contracts with Cuba, according to Borisov. "Our project on modernizing Cuba's railways is vital and in high demand," he said, adding there are still some issues to be solved, including tax benefits for Russian enterprises.
Russian Railways (RZD) is in talks with Cuban authorities to upgrade over a 1,000km (600 miles) of railroads. The company is also planning to build a high-speed railway connecting Havana and the beach resort of Varadero.
In 2017, private Russian company Sinara Transport Machines delivered the first batch of 75 locomotives worth $190 million. Truck maker KAMAZ has also stepped up exports to Cuba with 2500 vehicles shipped, including lorries and trailers.
For more stories on economy & finance visit RT's business section
You can share this story on social media: