Further rate hikes will spark next stock market crash, Peter Schiff warns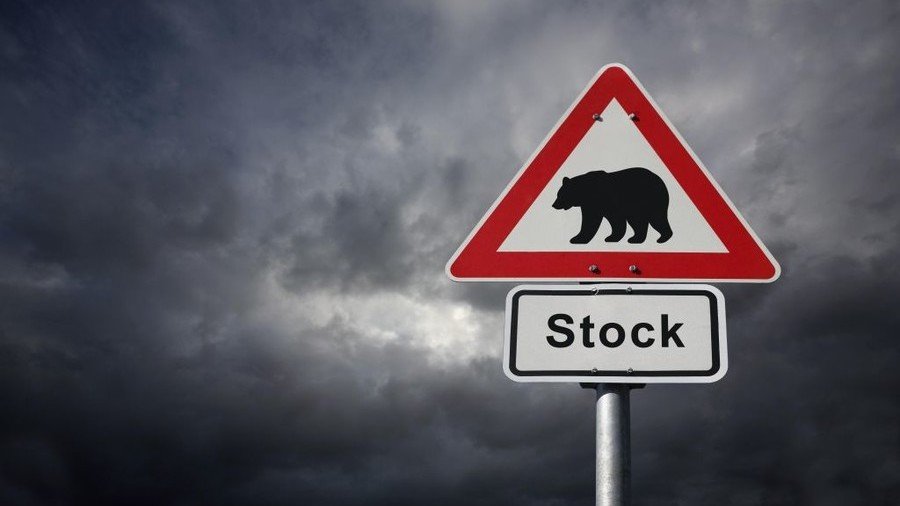 It's been a brutal October for stocks and the latest decision by the US Federal Reserve to raise interest rates may become the hike that breaks the camel's back, according to market guru and Euro Pacific Capital CEO Peter Schiff.
The economist warns that a market crash is inevitable with the impact expected to be much worse than the markets had seen when previous bubbles burst.
"The Fed should raise rates, but the market is going to collapse as a result," he told FOX Business. "They just haven't figured this out yet, we have a gigantic bubble."
According to Schiff, the imminent bear market is not going to end quickly "like the ones since 1987."
"This is going to be a protracted bear [market] like the one we had from 1966 to 1982 as 16 years without a new high," the analyst said, stressing that the cost of living back then went up dramatically, and "it's going to rise even more dramatically during this secular bear market."
Schiff's comments come as global stock markets have plummeted dramatically before recovering some losses in the last two days of October. The Dow Jones Industrial Average has dropped more than five percent for the month, the S&P 500 was down almost seven percent, while the Nasdaq tumbled over nine percent, its worst month since November 2008.
The investor said the debt collected by corporations during the stock market boom along with a hike in interest rates are set to drag corporate earnings down and evoke a potential collapse at a really rapid pace.
"There is a lot of optimism about earnings and unfortunately that's already priced into these stocks," Schiff said.
For more stories on economy & finance visit RT's business section
You can share this story on social media: