Chinese yuan falls to lowest level since global financial crisis as trade war with US heats up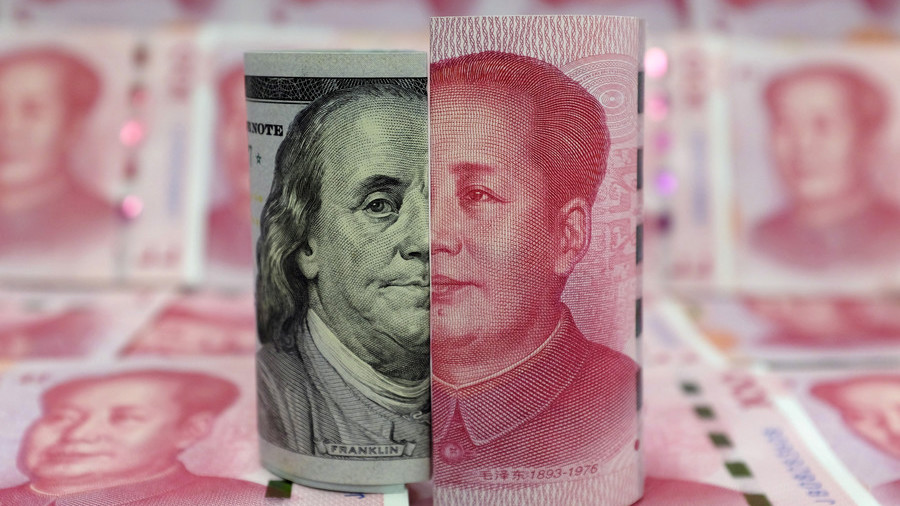 The People's Bank of China has reportedly let the renminbi slip to a 10-year low against the dollar on Tuesday. A cheaper yuan helps Chinese products mitigate the losses from US import tariffs imposed by President Trump.
The official yuan exchange rate was fixed at 6.9574 per dollar on Tuesday, 0.28 percent weaker than the previous level of 6.9377. This is the weakest yuan fix since 2008.
The last time the Chinese yuan fell to the level of 7 to 1 against the dollar was during the last financial crisis. "If the authorities are mindful of the potential impact on sentiment and capital flows, they have to gauge the potential negative impact on sentiment and overshooting beyond 7 if the level is broken," said Frances Cheung, head of Asia macro strategy at Westpac in Singapore, as quoted by Reuters.
Bloomberg earlier reported that the United States will likely announce tariffs on all remaining Chinese imports by early December if talks between President Trump and Xi Jinping fail.
Trump has repeatedly accused China of weakening the renminbi. A weak domestic currency usually gives benefits to exporting countries, and amid the trade war between Washington and Beijing, it could help China in mitigating some losses.
The People's Bank of China (PBOC) acting as the central bank sets a daily reference rate for the greenback against the yuan in the domestic market and allows it to trade in a range around that level. The fix partly depends on overnight market moves, but the PBOC has been accused of devaluing the yuan in the past.
For more stories on economy & finance visit RT's business section