Russia looks to eliminate US dollar from trade with African countries – official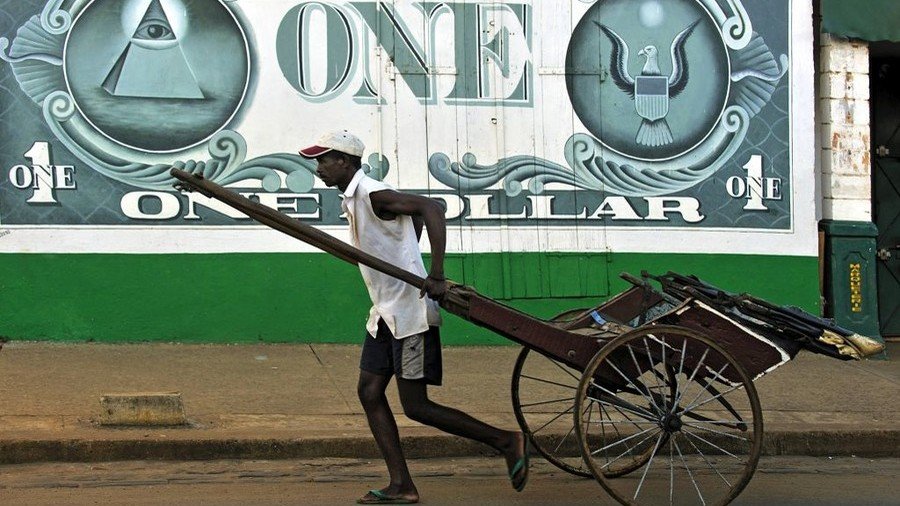 Russian corporations are ready to find an alternative to the greenback in mutual settlements with countries of the African continent, according to the chairman of the Russia-Zimbabwe Business Council, Dmitry Mazepin.
"I think, it is possible to use other currencies in Africa," Mazepin, who is also a co-owner of Russia's largest fertilizer manufacturers, Uralchem and Russian fertilizer group Uralkali, told journalists.
"We know that VTB is planning to extend its activity in the region. So, we could switch to settlements in the currencies that are more convenient to the lender."
Earlier this month, the Russian authorities announced plans to take all necessary steps towards de-dollarization of the country's economy. The key point of the ambitious plan is to make it more profitable for key Russian exporters to use rubles instead of dollars.
The measure is reportedly aimed at protecting the country's economy against imminent US sanctions that threaten to ban investing in Russia's sovereign bonds, as well as to cut the country off from dollar transactions.
The official said that Russian companies still face some difficulties doing business in Africa, with logistics being one of the more challenging problems.
"Not all the African countries have access to sea or ocean. Not all the territories have rail roads," Mazepin said, stressing that Russian firms have to arrange difficult logistic chains to set up supplies.
Financial guarantees are seen as another vital issue, according to the businessman.
"It's important to settle the way of payment, as most of the countries are very unstable from financial point of view," he said, adding the problem could be solved ether by using banking mechanisms or supplies on a deferred-payment basis.
"However, using the second option we assume some risks," Mazepin said.
For more stories on economy & finance visit RT's business section
You can share this story on social media: