India offloading US Treasuries to support national currency & buy gold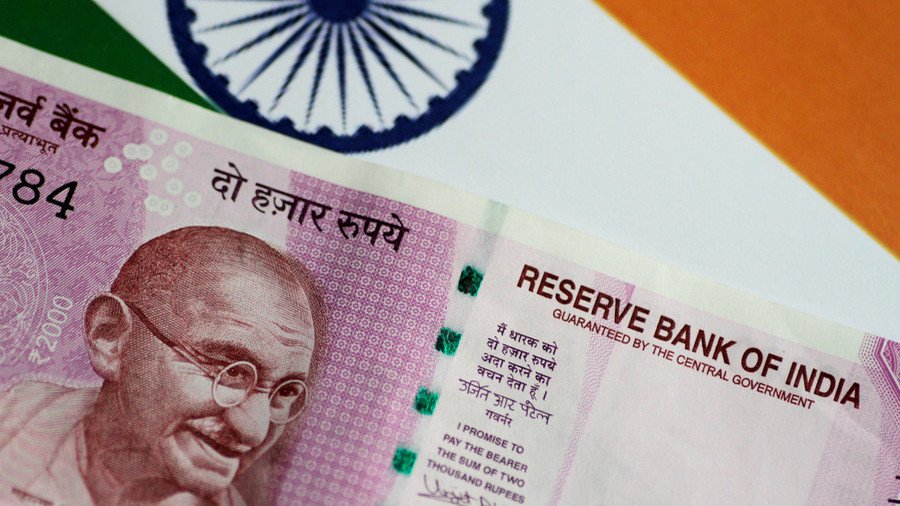 The Reserve Bank of India (RBI) is cutting down on its holding of US Treasuries, joining a number of countries which have been dumping US debt to bolster domestic economies.
The country's share of US sovereign debt saw a gradual decline from $157 billion in March to $140 billion as of the end of August, according to the latest US Treasury report. RBI needed US dollars to sell in the market to stop the steep slide of its currency, the rupee. The bank has sold foreign currencies worth $18.6 billion in the spot market since April to rein the value of the rupee.
Foreign portfolio investors (FPI) have pulled out more than $10 billion of their investments in the Indian markets since April. That has resulted in rupee losing more than 10 percent in value against the dollar.
"If FPI flows do not revive amid an US-China trade war, the RBI may need to sell another $10-15 billion by March," said Bank of America Merrill Lynch. According to its report, there could be more pressure on India's central bank to sell US bond holdings in order to meet the dollar demand.
Experts say the RBI may be using part of the sales proceeds of the US bonds to buy gold. Statistics showed that the bank's gold reserves grew to 18.64 million troy ounces in August from 18.01 million troy ounces in March 2018.
Liquidating US sovereign bonds has recently become a trend among major holders. The latest data showed that Russia has dumped nearly all of its holdings of US debt, trimming 84 percent of them during 2018. Turkey's share of US Treasuries fell by 42 percent in the first half of the current year.
READ MORE: Warning shot? China sells US Treasury bonds amid trade war
Japan and China, the biggest holders of the US securities, have also reduced their shares in August. Tokyo cut its holdings to $1.029 trillion, the lowest since October 2011. Beijing's holdings are down to $1.165 trillion, from $1.171 trillion in July, marking the third consecutive month of declines.
For more stories on economy & finance visit RT's business section
You can share this story on social media: