Warning shot? China sells US Treasury bonds amid trade war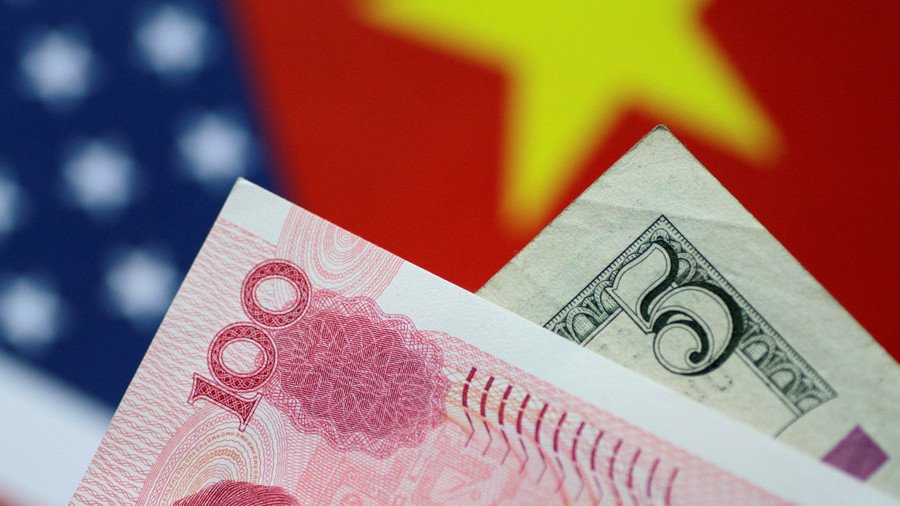 China has sold $3 billion of sovereign dollar bonds. This is only the third such move by Beijing in the last 14 years, and the first involving bonds with a 30-year maturity.
China sold $1.5 billion of five-year bonds at 3.25 percent, $1 billion of 10-year bonds at 3.5 percent, and $500 million of 30-year bonds at four percent, the Finance Ministry said on Friday, as quoted by Reuters.
Beijing is the largest holder of US debt. As of July, China had $1.17 trillion invested in debt minted by the US Treasury.
China has made the sale at a time when yuan has depreciated 10 percent against the dollar amid an escalating trade war with the US. "For any other normal corporate borrower the decision might have been to stand on the sidelines and wait for the market to stabilize a bit, but China is a little bit of a different animal," a banker who worked on the deal told Reuters.
"I don't think people had concerns about China specifically, but it's just a broader macro noise," the person said.
In the recent tat-for-tat trade punches, China stopped buying oil from the US. China's crude oil imports from America reached an average of 334,880 barrels per day through August, making Beijing the second-largest buyer of US oil after Canada.
So far, Washington has imposed tariffs on $200 billion of Chinese goods and Beijing retaliated with tariffs on $60 billion of US imports.
For more stories on economy & finance visit RT's business section
You can share this story on social media: