Russia negotiates new energy project with Exxon despite looming US sanctions – reports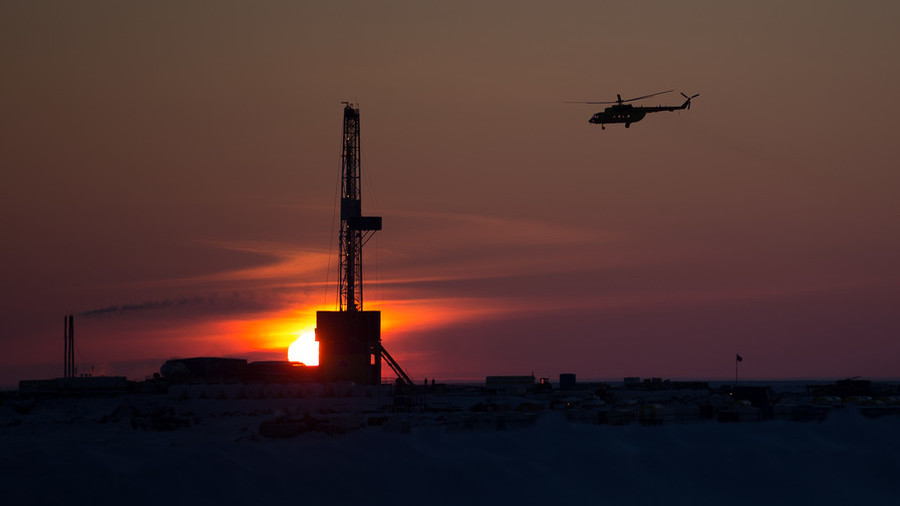 Russia is currently in talks with US energy major ExxonMobil over new oil and gas projects as Washington considers new sanctions against the country, unnamed sources in the Russian government told Bloomberg.
The negotiations are reportedly aimed at expanding contracts on existing projects between Russia's state-run energy giant Rosneft and one of the biggest US oil and gas corporations, the source said. The projects reportedly include natural gas, refining and chemicals that haven't yet been targeted by US sanctions.
ExxonMobil had to halt most of its joint ventures with the Russian firm earlier this year amid numerous sanctions that had been previously introduced. The partners had reportedly lost billions in profit. In 2013, Rosneft and ExxonMobil clinched a historic agreement to explore millions of acres onshore and offshore in Russia's Arctic and the Black Sea.
The US energy giant is currently participating in just one major project – Sakhalin-1. The project in Russia's Far East, which produces over 200,000 barrels of crude a day, was launched over 10 years ago. Exxon Neftegaz Limited, which runs the enterprise, owns 30 percent of the entire venture while the remaining share is owned by India's ONGC (20 percent), Russia's Rosneft (20 percent) and Japan's SODECO (30 percent). Recoverable reserves of Sakhalin-1 total 307 million tons of oil and 485 billion cubic meters of natural gas.
According to the source, the latest offer is the result of the 2017 agreement on settling a lengthy tax dispute at Sakhalin-1. Should Exxon decide to stay in Russia and pick one of the projects, a deal is possible before the end of the current year, one official told the agency.
The latest round of anti-Russian penalties came into effect in August. The sanctions were imposed over Moscow's alleged involvement in the poisoning of former Russian double agent Sergei Skripal and his daughter Yulia in Britain earlier this year. The penalties target exports of US-made electronics used in the aircraft and space industries. However, Russia could face more punitive measures as early as next month, with Washington describing them as "more draconian."
For more stories on economy & finance visit RT's business section