US sanctions policy against Russia undermines dollar's reserve currency position – Goldman Sachs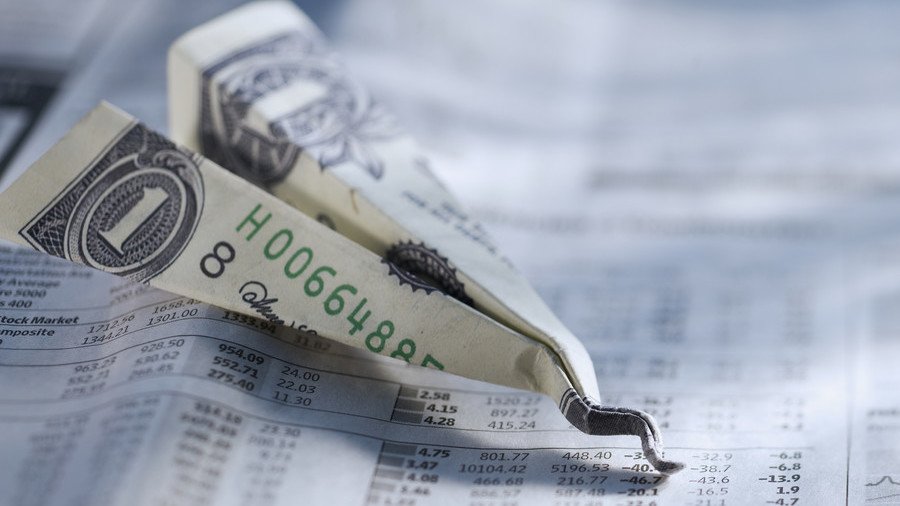 Washington's aggressive policy against Moscow could be a sufficient reason behind the recent fall of the dollar's share of global central-bank reserves, according to economist at US multinational investment bank Goldman Sachs.
Russia's Central Bank has sold some $85 billion of its $150 billion holding of the US assets from April through June after the US Treasury Department announced new sanctions on Russian businessmen, companies and government officials, says Goldman's strategist Zach Pandl said, as quoted by Bloomberg.
At the beginning of April, Washington expanded its anti-Russian sanction list, including seven Russian tycoons, 12 companies and 17 senior government officials over alleged meddling in the 2016 US presidential election.
According to Pandl, the co-head of global FX and emerging-market strategy, the US policy of unilateral tariff hikes and sanctions is putting at risk the greenback that is still dominating the global currency reserves.
"The Central Bank of Russia likely sold a large portion of its dollar-denominated assets, and perhaps all of its US Treasuries held by US custodians, and transferred them to euro-denominated and yuan-denominated bonds in the second quarter," the economist said.
"This would account for more than half of the decline in the share of dollar reserves during the quarter."
According to the recent data revealed by the International Monetary Fund, share of the US national currency in the global central-bank reserves declined to 62.3 percent in the second quarter with holdings in the euro, yen and yuan gained as a share of allocated reserves.
"Sanction risk appears to explain a significant portion of the observed decline," the analyst said. "The dollar's share of reserve assets could decline further if other large reserve holders were to make similar changes as the Central Bank of Russia over time."
For more stories on economy & finance visit RT's business section
You can share this story on social media: