Hungary raises gold reserves tenfold to protect nation's wealth & reduce economic risks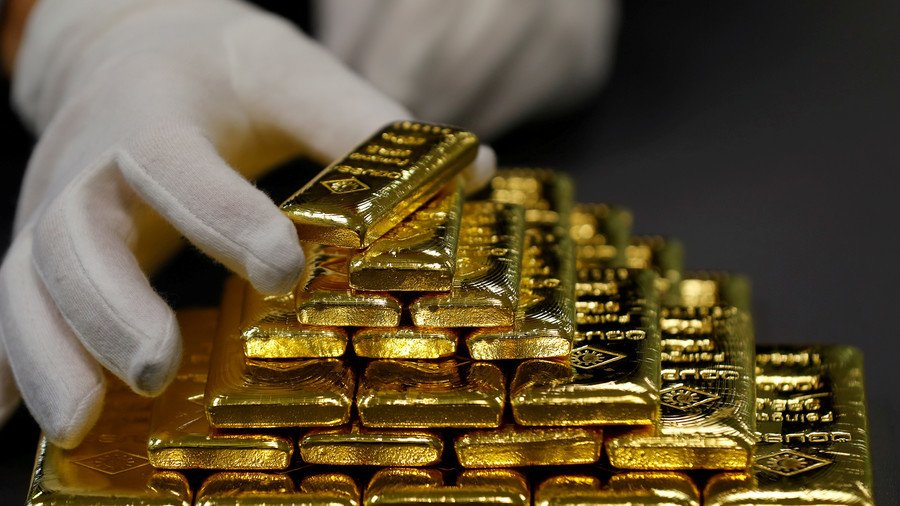 Hungary's central bank has announced the country has boosted its gold reserves tenfold to 31.5 tons. The regulator says it wants to improve the security of the nation's wealth and to reduce risks.
According to the bank's governor, Gyorgy Matolcsy, the decision was of "economic and national strategic importance" and has been made after Prime Minister Viktor Orban requested a year ago that the bank assess its gold strategy.
Matolcsy has also recalled Hungary's heritage as one of the world's largest gold producers in the Middle Ages.
Gold now accounts for 4.4 percent of Hungary's national bank's reserves, according to the bank's vice-president Marton Nagy.
READ MORE: World running out of gold & there's no substitute, experts warn
The purchase of the precious metal takes Hungary's holdings to the highest in almost three decades, but the country is still a relatively small bullion holder. It ranks outside the top 50 globally, according to World Gold Council data.
"It's a strange move, a big increase, and it seems quite high," Timothy Ash of Bluebay Asset Management told the Financial Times.
He said that "people are struggling to understand the logic behind it," adding that at a time when Budapest was having "challenging" relations with Brussels, the move could be viewed as an assertion of independence.
Last month, Poland raised its gold holdings to the highest level (about 117 tons) in at least 35 years.
For more stories on economy & finance visit RT's business section
You can share this story on social media: