Dow plunges more than 500 points as stocks suffer second day of major losses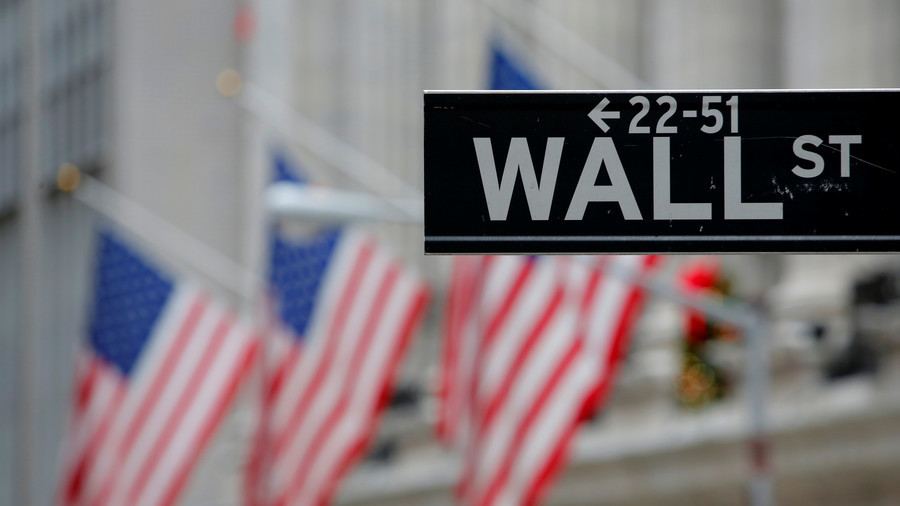 The Dow Jones Industrial Average has fallen more than 500 points, just one day after the market was hit with its worst day since February. Nasdaq and S&P 500 also closed on a down note.
The Dow fell 545.91 points, or 2.13 percent, closing at 25,052.83. Meanwhile, the S&P 500 closed down 57.31 points, or 2.06 percent, at 2,728.37.Nasdaq Composite slid as much as 10 percent from the record high on August 29, before settling on a drop of 1.25 percent, or 92.99 points, to close at 7,329.06.
The Wednesday drop of nearly 832 points was the third-worst point decline in history. Technology shares were among the hardest hit, with Netflix, Amazon, and Google parent Alphabet leading the way.
BREAKING: folks we are watching the bears slashing their claws right now in a Groundhog Day moment:, Dow -609. Please tune in, we are going commercial free, every tick of the market matters to your portfolio and we know that. We'll get you thru it. 3pET in 15 mins

— Liz Claman (@LizClaman) October 11, 2018
However, the technology sector began bouncing back on Thursday, gaining 0.46 percent. Facebook and Alphabet both rose 1.4 percent. The communication services sector also rose 0.49 percent.
Thursday marks a sixth straight day of losses for the stock market, which has been facing a perfect storm of rising interest rates, signs of slowdown in the global economy, and the US-China trade dispute.
Meanwhile, former congressman Ron Paul has told RT that a major crash is just a matter of time, stating that the US is approaching the "biggest bubble in the history of mankind."
Like this story? Share it with a friend!