Turkey to limit foreign steel imports in response to US metal tariffs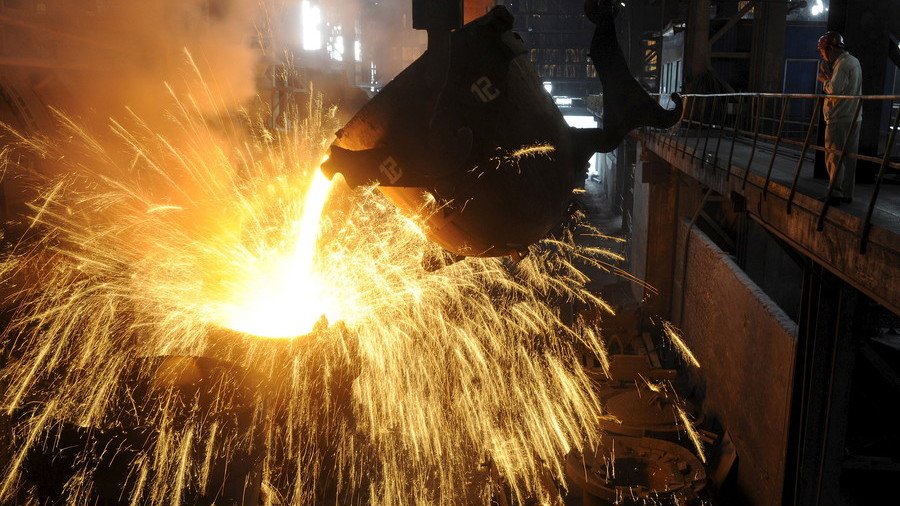 Turkey has told the World Trade Organization it plans to impose steel import quotas from October 17 to protect the domestic steel industry.
Earlier this year, the United States doubled the previously-imposed import tariffs on Turkish aluminum and steel to 20 percent and 50 percent, respectively.
A trade dispute between Ankara and Washington has been deepening since March, when US President Donald Trump initially introduced the 10 and 25 percent duties on imports of aluminum and steel, respectively, from America's trade partners, including Turkey. Ankara has called the tariffs unacceptable and pledged to take retaliatory measures.
The Turkish Trade Ministry said US extra tariffs were against the WTO rules.
In a filing published by WTO, Ankara said "These protective policies have been unforeseen developments directly affecting the amount of imports of the product concerned into Turkey."
READ MORE: Trump doubles steel & aluminum tariffs on Turkey
It has explained: "Turkey has been an attractive market for these steel products that are subject to [an] increasing number of protective measures. Therefore, the measures that have been begun to be applied worldwide … have triggered an increase of imports of the products concerned into Turkey."
According to the filing, the quota for flat products was set at 3.1 million tons, less than half the 8.4 million tons that Turkey imported in 2017. For long products, the quota was 558,534 tons, compared to 2017 imports of 1.3 million tons.
The quota for pipes and tubes was set at 273,901 tons, for stainless steel at 139,934 tons, and for railway material at 27,044 tons - all less than half the 2017 import volume.
The quotas do not apply to hot-rolled stainless steel because it is not produced in Turkey.
Ankara is not the first to file a WTO complaint over the US trade practices. The European Union, Canada, China, and Russia, have also challenged the import tariffs.
Under WTO rules, Ankara and Washington now have 60 days to settle the dispute through negotiations. If they fail, the WTO may issue a ruling on the matter.
READ MORE: US trade tariffs are economic sanctions in disguise, says Putin
Statistics from the Turkish Steel Exporters' Association showed the country's steel exports were valued at $11.5 billion last year, accounting for 7.3 percent of its total exports worth $157 billion.
The United States was the top importer of Turkish steel, purchasing some $1.1 billion worth of the metal.
For more stories on economy & finance visit RT's business section
You can share this story on social media: