Venezuela has officially launched its oil-backed cryptocurrency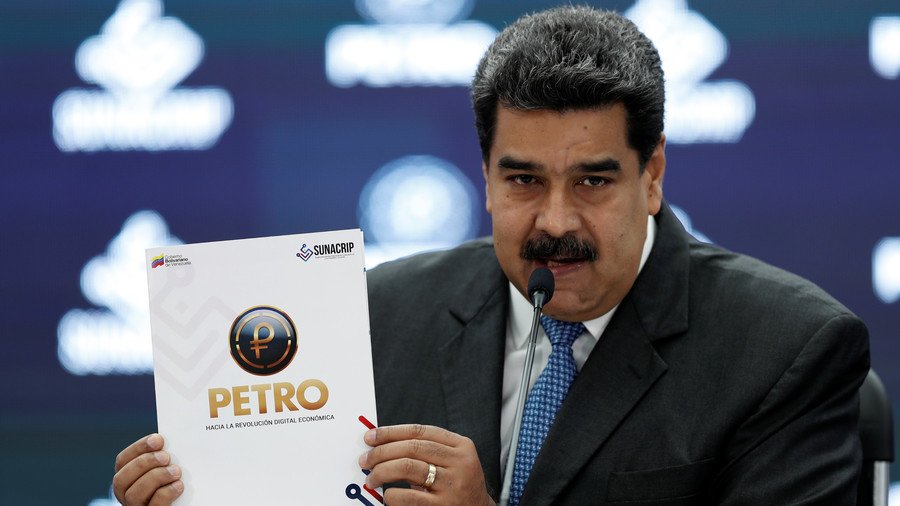 Venezuela has officially launched what its President Nicolas Maduro claims is a first state-backed oil-backed cryptocurrency, El Petro.
Over the past months, Maduro has been touting a new plan for economic recovery, which includes a new policy on gasoline pricing that would raise Venezuela's ultra-cheap gas prices for the first time in two decades. The plan to ease the severe economic crisis also featured a devaluation of the currency and pegging the new bolivars to the Petro.
Maduro claims that the Petro is strengthening his recently announced economic overhaul plan and will "revolutionize" the global crypto economy with a new form of trade, finance, and monetary exchange.
¡Bienvenido El Petro! Llegó para fortalecer el Programa de Recuperación Económica y a revolucionar la criptoeconomía mundial como nueva forma de intercambio comercial, financiero y monetario. pic.twitter.com/2uERu523Ku

— Nicolás Maduro (@NicolasMaduro) October 2, 2018
The official public sale of the Petro—which Venezuela say is backed by oil, natural gas, diamonds, and gold—will begin on November 5, Maduro has said.
According to authorities in Venezuela, the "Petro is an instrument to consolidate Venezuela's economic stability and financial independence, coupled with an ambitious and global vision for the creation of a freer, more balanced and fairer international financial system."
Just a few months after Maduro first announced the idea of the oil-backed Petro, the US prohibited in March US dealings with any digital currency, coin, or token issued by Venezuela.
Experts and analysts are skeptical that the Venezuelan cryptocurrency is really backed by oil assets and minerals.
"Reaction from the cryptocurrency community has been a mixture of dumbfoundedness and anger," Alex Tapscott from the Blockchain Research Institute told the BBC.
READ MORE: Venezuela heading for 1,000,000% hyperinflation – IMF
According to Tapscott, there isn't any proof at all to back up Venezuela's claim that each unit of the Petro is backed by oil.
"There is very little technical information about it," he told the BBC, adding that the launch of the Petro is eclipsing a more significant development in Venezuelan economy—the trade of Bitcoins in bolivars has soared since the start of the year as people are trying to keep the value of their money amid inflation currently running at 13,860 percent, as per IMF estimates.
This article was originally published on Oilprice.com
You can share this story on social media: